We arrived in Peru after a 3am start and over 16 hours of travelling; tired, but ready to begin our ICS journey. We have now just finished ten days of orientation where we have been staying at a retreat for priests and volunteers in the capital, Lima, before moving to start our placements in Villa El Salvador.
I can't believe how much we have learnt in such a short space of time. We have had Spanish lessons every day - and for some, who have had no experience of the language before, it has been a bit of a challenge! On top of improving our ability to communicate with the people that we will be working with, we have also had a series of talks from development workers, environmental and human rights specialists, and the Peruvian correspondent for The Economist and Time magazine, Lucien Chauvin.
In these discussions, we have tackled issues ranging from water scarcity and environmental change to indigenous isolation and health problems. Something I found particularly interesting was learning about Peru's turbulent recent history of internal conflict and how this still affects these topics. Despite its classification by the World Bank as a middle income country, Peru's conflict has left a lot of areas still in need of development, including the public education system. I am really looking forward to playing a role in improving the situation through our placements teaching English.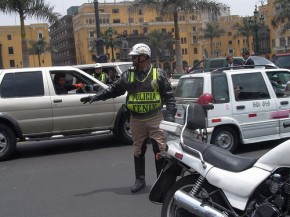 Another key issue we have dealt with has been intercultural communication. After tours of Lima and some of its districts such as Miraflores and Barranco, our first impressions of the country and its people have been really positive and welcoming. However, there are definitely a few noticeable differences between Peruvian and English culture, the biggest of which, after the obvious language barrier, is the driving. Traffic here is far less orderly than in England and even crossing the road was a little bit daunting to start with! Despite this, we have benefited from another aspect of Peruvian culture: that of being very open and friendly - for example, greeting everyone in the room with a kiss on the cheek - which has made us feel very welcomed into the community.
Orientation has been a really great experience, and now that we know more about the placements we will be working on, we can't wait to move to Villa El Salvador and get started.
---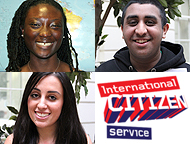 Ceri, Esi and Mohammed volunteered for ICS last year. Hear them talk about their experiences in Ethiopia, Uganda and Kenya in the latest DFID podcast.