Hi, I am Alex, and I have recently joined DFID to work as the regional statistics and results adviser for DFID's programmes in Central Asia, Afghanistan, Pakistan, and Regional Asia programmes. I am based in London as part of the Western Asia team.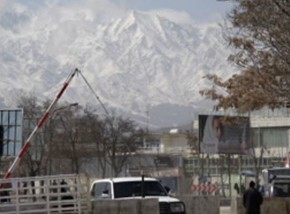 I've worked for various Whitehall departments for a number of years on issues like disability, race equality and violence against women, and my move to DFID presents me with the challenge of adapting from working in a developed country with an abundance of data and information, to working in some of the poorest and most fragile countries in the world.
My first visit to Afghanistan last month highlighted just how different this job is going to be. Given current security concerns, the Embassy compound in Kabul was in lock-down, allowing no visits off-site for the duration of my visit. So although I cannot claim to have really seen any of Afghanistan or even Kabul, I did get a sense of the day-to-day reality of working in Afghanistan – restricted movement, set meal times, and constant reminders of security threats. It made me appreciate the level of challenge we have set for ourselves, committing, for example, to support nearly 200,000 children in school by 2015.
The challenge I find compelling is in thinking through how to measure the progress of our work Afghanistan and the rest of Western Asia. The issues faced working to make a real and sustained difference to the lives of the region's poor people are pronounced: security problems threaten delivery, data sources can be unreliable, irregular, or low in quality, and relationships between the UK and foreign governments determine the tone of our engagement.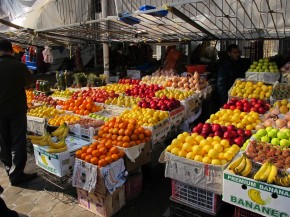 But in particular, some of the topics that I am curious about and that occur to me to blog about are:
1) How can Asian countries work together to make life better for the people that live there – for example, how can DFID support regional trade, and help prevent human trafficking?
2) How do we measure and achieve sustainability? It is one thing to build a school, and quite another to support a long-term rise in the education levels of a developing country.
3) How is the results agenda in international development shaping the way DFID and other partners approach development? For instance, is there a risk we end up only doing that which we can measure?
4) The way we compare across countries in the region – can we do this or are we really just trying to compare apples and pears? Or should I say oranges and lemons - which reminds me of the Meyer Lemon, a cross between the two I came across during a recent visit to Dushanbe market in Tajikistan.
I look forward to exploring these things, and exploring more of Asia as the weeks and months progress!