My fellow volunteers mocked me when I first arrived in Burkina Faso, asking me why I had brought such a ridiculous garment to a 40 degree climate. However, back at Heathrow I very much appreciated my large puffer jacket, and I hugged it closer as it protected me from the icy wind.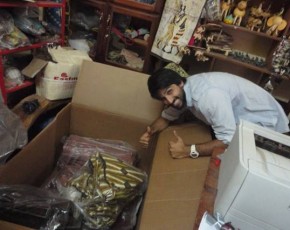 Our last day working with Tigoung Nonma had been chaotic, to say the least. Danish (another volunteer) and I had travelled to the outskirts of town to order the final prints of the brand new catalogues that I mentioned in my last post. Like most things, this took longer than expected and we returned to the office just in time to grab some alloco (fried plantain) and chips before heading off to get the long-awaited taxi moto, bought using some of the money we had fundraised.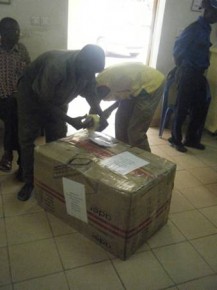 Half of our team remained in the office to prepare the sample order for the friendly fair-trade company who are a potential partner organisation based in the UK.
The plan had been to use the taxi moto to get the order to the airport by the 5pm deadline. However, at 3.45pm we were still waiting for the accountant to arrive. We had to abort the plan and the rest of the team took the order to the airport by taxi instead.
When the accountant finally arrived, we received a phone call from our colleagues. Originally the order had been split into two boxes (each definitely safely under the 30kg weight limit).
However, one of the Tigoung Nonma members had tried to be helpful by putting all items into one large box. There was now no time to re-pack the order; we just had to hope it was below 30kg...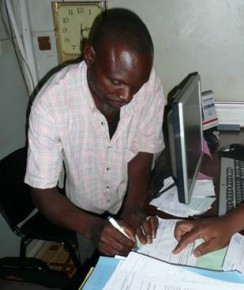 After three hours we arrived back at the Tigoung Nonma office, new taxi moto in tow, just in time for our leaving party. The others were also back from the airport  - with the news that the box had weighed in at an incredible 29.8 kg!
Our entire three-month project appeared to have come together in a single day. We left Burkina Faso proud of what we had achieved.
Returning to the UK was a bigger shock than I had expected. However, our de-brief weekend - organised by the International Service - was a really nice chance to talk to others who were going through the same thing.
The weekend was attended by every volunteer that had returned from their placement in April. We had all met at the pre-departure training weekend in December, so it was a fantastic opportunity to catch up and share our experiences.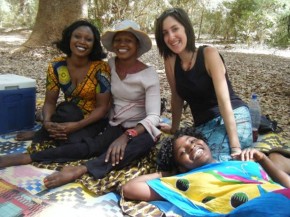 Over the first day, presentations were given from each team. It was great to see what each group had achieved and to have a taste of life in the other host countries.
Throughout the weekend we were given the opportunity to provide feedback to International Service and ICS, to enable continued improvement of the scheme.
The second day of the weekend provided us with ideas and sources of support for the 'UK action' stage of our placement. UK action allows us to share our experiences, and the knowledge we have gained during our placement, with UK citizens. We will carry out activities such as giving talks within local institutions, exhibiting photographs and writing to local media.
On completion of our UK action we will each receive a reference and a certificate for our achievements. I would like to thank ICS and International Service for such an incredible experience. I learnt so much and had such a great time that I am now applying to become a team leader!
---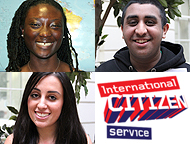 Find out more about becoming an International Citizen Service volunteer.
Listen to our podcast featuring returned volunteers talking about their placements.