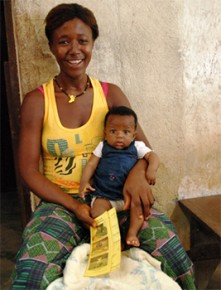 DFID spends over 40% of its annual programme budget through multilateral organisations, including the United Nations, World Bank and European Union - on everything from peacekeeping and responding to humanitarian disasters, to delivering education, immunisation and infrastructure programmes. It is vital that we hold those organisations to account for spending UK aid money well.
That is why last year the DFID Secretary of State asked us to undertake a rigorous assessment of all of the multilateral organisations we fund.  Are they focusing on the development objectives that matter to the UK? Are the organisations themselves set up to spend British taxpayers' money effectively?
In March 2011 the UK published its Multilateral Aid Review (which from now on I'll refer to as the MAR). The MAR was cutting-edge and had real impact internationally. No other donor country had published before an explicit comparison of the performance of a wide range of organisations, linking those assessments to funding decisions.
The MAR confirmed that the multilateral system is a critical partner in delivering the UK's development objectives and making a difference for the world's poorest. But we were also tough. We cut funding to multilateral organisations that were performing poorly. Others were placed in 'special measures' and are on notice to make improvements quickly.
DFID continues to assess the performance of our partner multilaterals. We want to see more of the results they are achieving at country level, and to see whether they are improving in areas the MAR assessed as weak.
This blog is to share some of the good work that multilaterals deliver with UK aid, and to show why multilaterals are such important partners in DFID's fight against poverty.
I'll be reporting back on behalf of my team from missions to countries across Africa and Asia. I'll also be talking to DFID staff in our country offices, highlighting examples of good multilateral performance and what we can learn from those examples. I hope that this blog can create the space for a conversation and debate around the opportunities and best practice for working alongside the UK's multilateral partners.