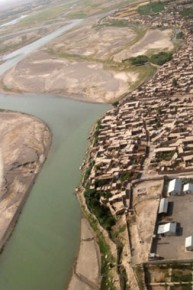 My first four months in the Provincial Reconstruction Team (PRT) in Lashkar Gah have been heavily livestock themed – of the poultry family especially – with the construction of Helmand's Bolan Farm chicken house, the birth of the Helmand Poultry Association and a steady supply of slightly squashed, mostly melted Easter eggs through the post.  In my team, Socio-Economic Development, this has lent itself to lots of 'chicken and egg' philosophising about Helmand's imminent transition to fully Afghan-led security and development.
Without belabouring the obvious analogy, transition raises interesting questions about cause and consequence and sequencing of development assistance. Which comes first – security, governance or development? Building a road can improve the population's ability to safely access work, justice, education and healthcare, but it can also improve the government's ability to access its people and demonstrate progress is happening. Casting the deciding vote on what areas to prioritise can be a difficult choice when the clock is ticking.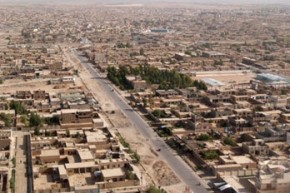 2015 still seems far away - it can even be regarded a luxurious timescale by conflict standards - but this can be misleading because there is still a great deal to do. By 2015, DFID's support to Helmand will have produced 105km of asphalt road, graduated 15,000 students in much-needed vocational training skills and built a business park for up to 15 agri-businesses. In the meantime, we have to build the confidence and ability of Helmand's communities, businesses and local government to hold Kabul accountable for supporting and maintaining these gains. For this to happen effectively, we must also encourage more civil society activity in the region to represent communities' demands and challenge government delivery.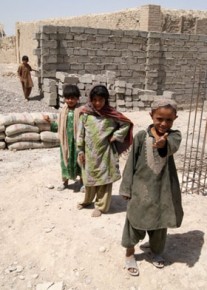 These challenges were a key theme when I recently accompanied the Head of Mission on a visit to Garmsir, which even by the end of May was living up to the Pashtu translation of its name - 'hot place'. We met with the Acting District Governor, listening to his concerns about continuing efforts to get girls into school and putting pressure on Kabul to ensure central government funding trickles through to the places it is most needed. There has been a lot of investment in Garmsir. The bazaar is now thriving again. There are 6,850 students attending 28 open schools with separate facilities for girls, and a further 13 schools under construction. But with rapid expansion of access comes a need to ensure enough capacity – enough teachers, especially female teachers, and a high quality curriculum – to safeguard the future.
DFID recognises that support of this kind is necessary if Helmand is to maintain the progress it has made. This is why we are shifting from delivery-focussed support to "capacity building". Often thought of as the latest buzzword for development enthusiasts, capacity building basically means skills transfer, through training and mentoring, to ensure our Afghan partners are left with the knowledge and tools to continue development projects long after we are gone. And we won't be going far – just to Kabul, in fact, where we will continue to support Helmand's development by strengthening links between central and local government to improve delivery of basic services, such as road maintenance and power supplies.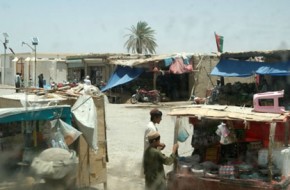 A lot of people regularly ask me whether Helmand is ready for transition. They question whether evolution is a forced, political deadline with little consideration of needs on the ground. It is right that the withdrawal of military forces can be destabilising and, without sufficient assistance, the progress we have made will be at risk. This issue will be central to the Tokyo conference in July – how ready is Afghanistan and how can the international community help make the transition successful? It is vitally important for Tokyo to deliver long-term pledges of development assistance to secure continuity through transition and beyond. But this will not be a one-sided agreement; contributions must be matched by commitments from the Afghan government to continue the vital economic and political reforms needed to make best use of these investments.
For the PRT, the transition will, of course, be tough. We are feeling it already here in Lashkar Gah, with threat levels often restricting our ability to get out and engage with partners or the community. But what has struck me the most since I have been here is how little it matters. Meetings go ahead, projects continue to thrive and plans are made and agreed; proof that Helmandis are more than capable of taking the reins of their own futures, albeit with a little help from their friends.