I travelled to Tanzania to see how Comic Relief and the British government are working together to change the lives of young girls. They co-fund projects through The Common Ground Initiative, which supports Diaspora organisations set up and run by people with strong African heritage.
Children's Dignity Forum, in Musoma, Tanzania, is supported through this initiative by FORWARD, a UK-based women's organisation made up of people of African heritage. It makes perfect sense - they know their own communities, the problems they face and the possible solutions better than anyone.
The project teaches young girls how to avoid child marriage and early pregnancy, helping young girls find the strength to stand up and make their own choices. Peer educators help girls know and exercise their rights, regularly visiting primary and secondary schools via a network of 14 girls clubs. The peer educators also work with community leaders and parents to make them aware of the law protecting their children and insist that they will be reported to the police if they force them into early marriage and pregnancy.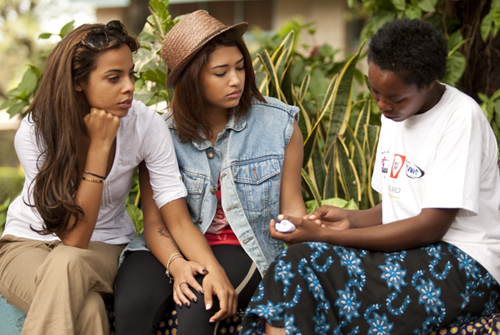 Tabitha, 25, an extraordinary young woman I met, tells me her story. As a young girl, Tabitha dreamed of becoming a nurse and taking care of people. Instead she was taken out of school aged 14 and forced to marry a much older man and have his children. I reach for Tabitha's hand as she starts crying, remembering the brutal beatings she endured before suddenly being widowed at 19. As the fifth wife and the last in the pecking order, she was thrown out of the family home when her husband died. Alone and destitute, Tabitha had to find a way of surviving and caring for her three young children. She begged and borrowed flour from neighbours so she could make porridge but sometimes they still went hungry.
Our lives couldn't be more different. I was living a carefree existence when I was her age and now as an adult I can choose to marry who I want. This is in stark contrast to the harrowing experiences of these young women and girls.
It also makes it clear to me how vital the work of the Forum is, training young women and girls to understand their choices, so that they can tell thousands of other girls how to avoid early marriage and pregnancy. While 15 is the legal age, it's common for much younger girls to marry older men and have babies. Sadly, the majority of families here consider child marriage a normal way of getting out of poverty, as fathers are paid what's called a 'bride price', which is a gift of cattle given by the groom.
Although I was upset listening to Tabitha's experiences, I was glad to hear that her life is much better now. Thanks to income generation advice from the project, Tabitha now runs a small restaurant with friends and earns enough to keep a roof over her family's heads. She is now also one of the project's peer educators, a role that helps young girls take control of their lives to avoid being forced into marriage and having babies whilst they are still children themselves.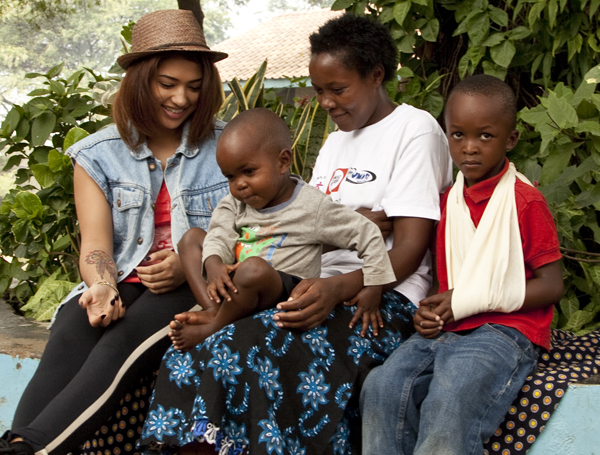 Tabitha tells me that while she missed her right to a childhood and an education, the same will not happen to her daughter and that's wonderful to hear. By funding projects like the one I visited, Comic Relief and UK aid are helping safeguard thousands of young girls who are at risk of being forced into these terrible situations.
Giving girls greater control over decisions that affect them, such as when to start a family, empowers girls and significantly improves their life chances – stopping poverty before it starts. Having children later in life also makes it much more likely that these girls will finish school. Better educated women earn more and therefore increase their ability to decide if and when to have children because they do not have to rely on their husbands income - benefiting women and girls themselves, their families, communities and economies.
Educating girls and delaying early pregnancy are just two of the ways that the Common Ground Initiative are helping girls change their lives, fulfil their potential and break the cycle of poverty. Through meeting Tabitha I've seen for myself the impact that these projects have.
Delaying early pregnancy, educating girls and giving girls greater control over decisions, such as when to start a family and have more children, is part of the a wider discussion taking place at the London Family Planning Summit tomorrow (11th of July). 
---
This is a guest blog. Views expressed here do not necessarily represent the views of the Department for International Development or have the support of the British Government.
UK aid is changing lives - see the results, share the stories and get involved on Facebook