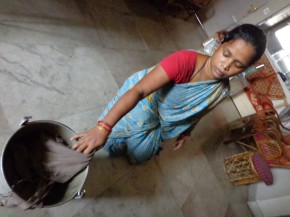 Hands up who thought slavery and the slave trade was abolished years ago? Perhaps even centuries ago? In fact, despite being illegal in almost every country on earth, slavery exists nearly everywhere, and in staggering numbers. The International Labour Organisation estimates that nearly 21 million people are forced to live in slavery today. That's around the same size as the population of Australia.
I sometimes find that statistics such as these are so big and overwhelming it can be hard to comprehend what they mean. The truth is that many girls and women trafficked into the garment and domestic work sectors experience horrific conditions and abuse when they arrive at the destination country. They often receive only a fraction of the money they are promised, are forced to work for up to 18 hours a day and deprived of sleep. To help raise awareness of the impact of human trafficking in Asia, MTV exit have created a number of brief and engaging videos to help tell the story.
As some of these vignettes suggest, slavery and forced labour is dynamic. It crosses boundaries – literally and metaphorically. Forced labour occurs within and between countries, affects both males and females, adults and children, the poor and not-so poor.
Given the sheer scale and scope of the issue, we at DFID are keen to ensure our work on human trafficking in South Asia is targeted to the right population and countries, and that the funds available are spent in a way that complements work being done by other organisations.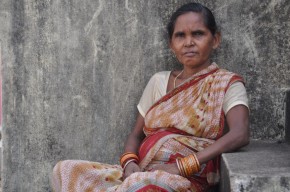 I was personally excited by the starting premise of our work, as we decided to gather all available evidence, see what works, and do more of it, to really maximise the impact of our work. I didn't expect the results of the initial literature review however; the total number of peer-reviewed articles on evaluation of anti-trafficking programmes in South Asia, South East Asia and the Middle East? Zero. Yes, you got that right - not a single one!
In light of this it was difficult, based on the published evidence, to gauge which type of intervention might be most effective. To overcome this, DFID gathered together some of the leading experts in anti-trafficking at a conference in South Asia last month. Many of those present had completed pilot work for DFID in innovative new areas around anti-trafficking. One such example is the Vihaan pilot, which harnesses the potential of new technology to improve the safety of migrant workers, while another focussed on the experiences of migrant workers themselves.
At the conference we discussed how DFID might most effectively work in this area, complementing work done by others and filling gaps which exist. I found this a humbling experience, surrounded by dedicated experts who have spent years grappling with how to tackle human-trafficking and forced labour, all contributing to the discourse on how to most effectively work on this issue in South Asia.
There may be little published evidence, but I feel certain that the DFID project, which we are now busy designing, will be infinitely more successful, and achieve greater impact, as a result of the collaboration and creativity of the conference delegates.
"In front of you, you have two bridges. One is made from concrete. One is made from Bamboo. You have to decide which bridge to take. This one? Or, that one? If I take the bamboo bridge it might break. And then, I might fall and wet and hurt myself. So you have to think about it, and YOU have to decide" - a migrant worker from South Asia reflecting on her experiences of migrating for work. Watch more clips here.