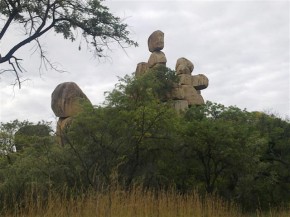 My two year secondment to the European Union (EU) Delegation in Zimbabwe has flown by and once more I am packing my bags, this time to drive up to Tanzania - to support the DFID education programme from Dar Es Salaam.
Living and working in Zimbabwe has been immensely rewarding, it's been a pleasure to see the country re-awakening from the crisis of the last decade – in particular the schools reopen with children learning using the flood of textbooks the UK and European aid has provided. The natural wonders have also been amazing.
Getting to know both ordinary and extraordinary Zimbabweans – such as the dedicated Education Minister Senator David Coltart - has been both enriching and humbling; how they have survived and carried on in the face of crisis never fails to amaze me.
My sincere wish is that Zimbabweans do manage to find some lasting political settlement in the coming years and that elections predicted for 2013 don't return the country once more into a humanitarian crisis.
Thanks to all who have helped me work and live in Zimbabwe!
Best wishes, Ian