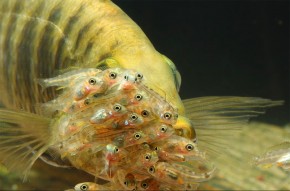 While the UK basked in the glory of Team GB's medal haul at the London 2012 Olympics, I spent a week driving up from Zimbabwe to Dar es Salaam, to start my new assignment as DFID's Education Adviser in Tanzania.
The highlight en route was definitely seeing the cichlid mother fish in Lake Malawi (Lake Nyasa), that suck up their offspring into their mouth as danger (i.e. me scuba-diving) approaches. The BBC's Planet Earth captured this and other amazing scenes from this huge freshwater body back in 2006. The only hiccup on route was with my car's paperwork at the Malawi-Tanzania border, but with a cold Tusker beer and Olympic beach volleyball on the bar TV, a six hour delay quickly melted away as the problem was slowly resolved!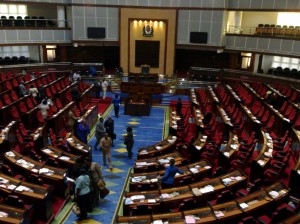 Before the dust could settle in Dar es Salaam, I was at once dispatched 500 km inland to the actual capital of Tanzania - Dodoma, where the Parliament known as the Bunge was in session. The event was the annual education budget debate, which I witnessed in the magnificent modern parliament chamber, complete with a 'Speaker of the House' and ceremonial mace - all being beamed out live on TV.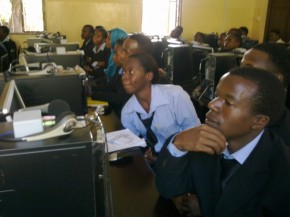 It was a real pleasure to observe parliamentary democracy in action, with the government presenting its budget plans and the opposition and Bunge social sector committee MPs retorting with pointed criticism and demands for action around delayed  teacher salary bonuses, strikes and plunging examination results and education quality (sounds familiar?).  Perhaps most telling were the anecdotes MPs cited from the advocacy group Haki Elimu (Right to Education) that over 5,000 new secondary students were identified as being completely unable to read nor count.
Tanzania has clearly made great progress over the last decade, with impressive cuts in child mortality and school enrolment surging. However familiar factors such as surging population growth, high unemployment, bureaucracy and the slow pace of change are all very real constraints.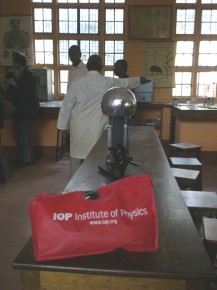 DFID, together with other development partners, will be working collectively with the Government of Tanzania to find solutions to the issues raised in the Bunge - especially on improving actual learning outcomes for Tanzanian children.
Visiting the Bunge was an ideal introduction to the country and an impressive display of parliamentary democracy in action. I really look forward to living and working in Tanzania, to experience the incredible natural beauty and hopefully to support the reversal of the recent plunging schools' examination scores!