Blogging by candlelight seems like a contradiction in terms.  But in the city of Kananga – the most Bond villain-sounding of a strong field of Congolese place names – it's candlelight or nothing.  Kananga is a "ville noire" – which roughly translates as a black-out town.While there is a notional electricity network in Kananga, electricity arrives so rarely that no one counts on it.  Life either goes on without lights, or is powered by candles or fires for the poor or diesel generators for the better off.
Even the provincial ministries do their business without electricity.  Sitting in the waiting room of the Ministry of Health today, I noticed old disconnected wires hanging from walls and ceilings – apart from a single ageing light bulb hanging optimistically over the minister's desk.
"Black-out hospitals"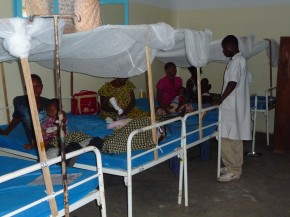 I'm here in Kananga, the capital of the province of Kasai Occidental, to help with the design of a major new UK aid programme to improve access to healthcare in the Democratic Republic of Congo (DRC).
My role is to figure out how to equip health centres with renewable energy so they don't become "black-out hospitals".
Most health centres in DRC have no source of electricity.  Indeed, most people – some 94% of the population – lack electricity.  This mirrors a trend across sub-Saharan Africa and Asia, where 1 billion people are still without access to electricity (see infographic at the end of this blog).
Without power, clinics cannot store blood or medicines, and have to close at night.  This means that some patients cannot be treated or some births attended – or that treatment can only take place sub-optimally by candlelight.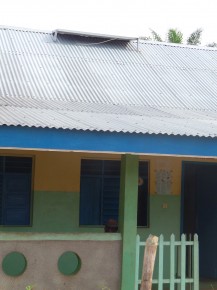 We believe that equipping health centres with renewable sources of energy will allow longer opening hours, 24/7 staffing, better
access to blood and medicines, and more treatments and attended births.  This, in turn, should lead to better health outcomes, such as increased life expectancy.
We need to build the evidence to test this hypothesis.  That's why the UK Department for International Development will undertake a global study to find out what data is out there – or to gather information if we find there are gaps – to tell us what the impact of electricity in clinics and hospitals is on health.
So while I write this blog by the illumination of a guttering flame, I hope that giving birth by candlelight will soon be a thing of the past.
Renewables – very much a part of all of our futures – should give the people of DRC the power to deliver.