As we approach World AIDS Day 2012, on the 1st of December, I have paused to reflect on some of the country visits that I have made this year, which have highlighted the on-going impact of the Human Immunodeficiency Virus (HIV) and Acquired Immunodeficiency Syndrome (AIDS) on ordinary people's lives.
My visit to Malawi (here, here, here and here) highlighted how much has been achieved in terms of increasing access to Antiretroviral Drugs (ARVs) which can suppress the virus and protect the immune system, prolonging life and protecting health for many years. With over 350,000 people now receiving these life prolonging drugs in Malawi, there have been real benefits in reducing the number of children orphaned as a result of the disease and reduced transmission of the virus, particularly from mother to child in pregnancy, childbirth and through breast feeding. But the visit to Malawi also highlighted the need to redouble our prevention efforts. The cost of sustaining high numbers of people on ARVs for years to come will only be compounded if we do not succeed in preventing new infections.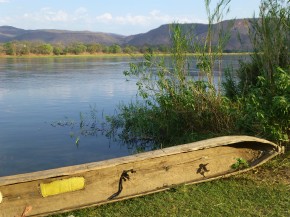 At a global level, the latest UNAIDS report shows an unprecedented pace of progress in the global AIDS response. There are 700,000 fewer new HIV infections each year across the world than a decade ago, especially among newborn children and more than 8 million people now have access to treatment. However, significant challenges remain, with too many people still getting infected each year (there were 2.5 million new infections in 2011), and 7 million people who are in need of treatment still not receiving it.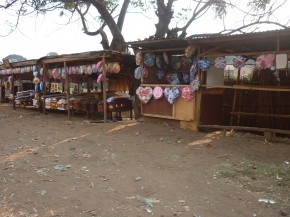 The International AIDS Alliance has just released the report – Don't Stop Now! The report calls for a UK blueprint to achieve an HIV-free generation and highlights the contribution that has been made to the global fight against HIV/AIDS by the British tax payers through UK aid. The report highlights that the UK is the second largest bilateral HIV donor and currently spends 7.1% of the development budget fighting HIV. DFID is already giving considerable thought to how it can maximise the impact of its HIV spending, in order to achieve the greatest health gain. Ensuring that the interventions we support are evidence based and that impact is closely monitored will be central to on-going support.
I met Alvaro Bermejo, the Executive Director of the International HIV/AIDS Alliance that produced the report, at an All Party Parliamentary Meeting (APPG), held in the House of Commons on 21st November. The APPG, chaired by Lord Nigel Crisp, was gathering the views of civil society and parliamentarians on what the international development priorities should be beyond the year 2015 and the time frame of the current Millennium Development Goals. Dr Richard Horton, of the Lancet, argued the importance of Universal Health Coverage; Professor Sir Andy Haines of the London School of Hygiene and Tropical Medicine highlighted the importance of the sustainable development goals and of investments outside the health sector which can impact on health. Titilola Banjoko highlighted the importance of listening to developing countries priorities before setting out any post MDG framework, to ensure that new targets address needs defined in the poorest countries. Alvaro Bermejo, commenting from the audience, spoke very effectively on behalf of a number of Non-Government Organisations, highlighting the importance of health beyond 2015, and of continued investment to combat HIV.
Other visits I made this year, which have demonstrated the impact of HIV include a visit to South Africa (here and here) which highlighted the impact of HIV/AIDS on maternal mortality, which is often used as a measure of the health of a nation. I was surprised by the continuing high rates of maternal mortality in South Africa, given its middle income status. Even with its history of inequality, I had expected to see greater progress on key indicators such as reducing the deaths of women in pregnancy. However, the high prevalence of HIV has increased maternal mortality rates - and the difference in maternal mortality between HIV positive and HIV negative women is stark.
During my visit to Zambia a couple of weeks ago (here) I was on the banks of the Zambezi (see picture above), looking across at Zimbabwe, where DFID has a significant programme of support to tackle HIV. DFID programmes in Zimbabwe will be providing 65,000 people a year with HIV treatment by 2015 and will be targeting an additional 1200 people living with HIV in marginalised communities, with specific support for sex workers and their children.
It is clear that much has been achieved, and that DFID support is helping to make a difference. It is also clear that there remains much still to do. It is for this reason that World AIDS Day represents an important opportunity each year to reflect on progress and to consider next steps. HIV has received significant attention through the Millennium Development Goal (MDG) targets, but as will all the MDGs, there remains a huge unfinished agenda. A strong sentiment expressed at the All Party Parliamentary Group last week was that a key part of the post MDG framework for development will need to be completing the unfinished business of the MDGs, and that includes improving access to more effective health services for all,  which tackle stigma and meet the needs of people living with HIV.
Find out more on how UK aid is tackling HIV and AIDS - read our World AIDS Day feature.