As Education Advisor, I am often asked - what can we do that makes the most difference for the least amount of money? It is a tough question to say the least - but usually I respond with projects that help young children at an early age can be the most cost-effective.
Why are projects that help children at an early age so effective? This is because the fastest period of growth occurs during the early years of life when a child's brain is rapidly growing and adapting to their environment. During this period the developing brain is most sensitive to risks of malnutrition, toxins, stress, and lack of nurturing and brain stimulation. The evidence shows that nutrition, stimulation and nurturing care during the early years can strongly influence the extent to which a child's health as well as cognitive and social skills, may develop to their fullest potential (Young 2002, Vegas et al 2010). The esteemed economist, James Heckman showed that investments in early childhood could improve the non-cognitive skills that are often associated with educational and professional success—things like motivation, self-discipline, and self-esteem.
Often interventions for young children are called the great equalizer! Support for early childhood interventions for disadvantaged children is a pretty good bet for developing economies wishing to promote economic mobility and long-term growth.
What the research says: This graph  shows that benefits from early childhood interventions are sustained over a lifetime as the difference in outcomes between those that had access to pre-school (red) and those that did not (blue).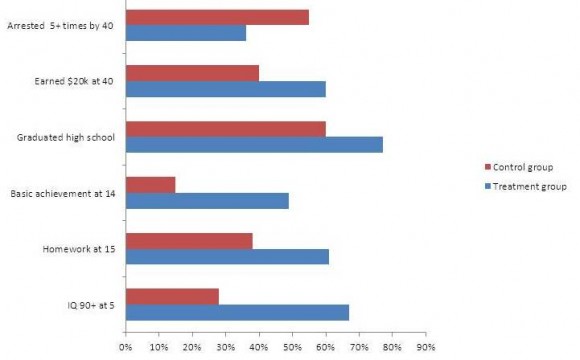 The Perry Pre-School project was a longitudinal study that has tracked African-Americans born in poverty and at high risk of failing in school. From 1962–1967, at ages 3 and 4, the young children were randomly divided into a treatment group that received a high-quality pre-school programme and a comparison group that received no pre-school programme. In the study's most recent phase, almost all of the participants still living were interviewed at age 40. The study found that adults at age 40 who participated in the Perry Pre-School project had higher earnings, were more likely to hold a job, had committed fewer crimes, and were more likely to have graduated from high school than adults who did not participate. A 2008 study estimated that the economic return to society of the programmes was $16 per every dollar invested – which meant a 1600% return!
Ghana has gained a reputation for making great strides in early childhood education in comparison to other African countries. Enrolment has soared over the past decade - between 2002-03 and 2011-12, the pre-school gross enrolment rate went from 21.8% to 112% (net enrolment, from 19% to 70%). For the past year, DFID and the Children's Investment Fund Foundation have been supporting the government in planning to meet this ever growing demand for early childhood education. There is a sense of urgency for providing pre-school programmes for Ghana's young children. Aunty Mariama, the Director of the Early Childhood Unit in the Ministry of Women and Children declares, "the children are the present and the future and if we don't execute our duties well posterity will not forgive us - we need to invest in children from the start of their lives ."
When I visit pre-school classes, I am always struck by two critical issues. Firstly, the huge class sizes which are a testament to the burgeoning demand of parents to ensure that their children do not miss out on getting a head start, and secondly, the needs of pre-school teachers who desperately hope to be able to tailor their teaching styles to their young students - just starting out on their educational journey. Luckily, the Government of Ghana is starting to recognize this in its plans.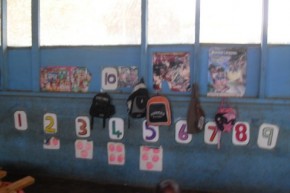 The Government of Ghana's Early Childhood Education Plan states that, "education in the early years is much more than teaching colours, shapes, numbers and letters. It is about developing strong, curious, confident children. It is about extending their joy, fascination and wonder at the world around them, about developing concentration, commitment and deep involvement. It is about exploring real and imaginary worlds and forming relationships." – The Government of Ghana's Early Childhood Education Plan.
In sub-Saharan Africa, countries are eager to learn from each other and share experiences, especially in coping with the growing young population in low-resource environments. Last month, I was able to attend a workshop, "Advancing the Early Childhood Agenda in Africa," with the Government of Ghana which brought together 13 other African delegations in Dar Es Salaam, Tanzania.What was most exciting was the opportunity to learn how Ghana can work collaboratively with the private sector - for example, by delivering early childhood education through NGO-managed centres and private centres and by allowing private teacher training colleges to enter the market (as Kenya does) and increase the national capacity  (75% of the 37,700 kindergarten teachers in Ghana are unqualified).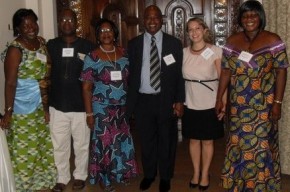 In order to serve the population, creative early childhood interventions must be communicated and shared widely. The participating country delegations from West Africa who attended the workshop have set up a mailing list to continue to share what they are doing in their own countries and communicate with each other what is working. The Ghanaian Director of Basic Education, Mr Adu advocates that: "The most significant initiative to come out of attending the workshop - was the mailing list initiative and networking among the West African sub-region to create more opportunities for sharing. Thanks to all those who dreamt of this noble initiative."
And what else is DFID doing to learn more about interventions for young children? DFID is supporting developing countries to keep on top of the evidence of what works in equalizing life outcomes. The Young Lives study examines the issues of  childhood poverty, and involves tracking 12,000 children in four countries, Ethiopia, India, Peru and Vietnam, over 15 years as they begin their lives, start school, drop out or leave school, start work, cope with births and deaths in their families and maybe even begin the own families. The project is led by a team at the University of Oxford in association with research and policy partners in the four countries. The study is showing that early childhood programmes are playing an increasing role in the lives of these children where between 80-95% of six-year-old children in India, Peru and Vietnam had accessed pre-school. Out of the four study countries it is only in Ethiopia that pre-school remains a minority experience. In a future post, I hope to share with you  some of the child profiles which tell the stories of six children from each of the countries, in their own words.