Local governance in Afghanistan is full of acronyms – PDP, DCC, DDA, PGO to name just a few – and SPAD is the latest addition. Admittedly, UK civil servants when they hear "SPAD" will not think of a programme that helps local government work more effectively, but of special advisers to ministers. However, the name encapsulates exactly what the programme stands for: Strengthening Provincial Administration and Delivery. It delivers services such as health and education to local people and does this in a way that strengthens government systems, so that, when donors leave, the government can deliver these services itself.
SPAD is the first donor programme that uses the government's "normal" budget procedures. Whilst we make sure that our funds are safe, this gives the government and local people much more of a say on what the money should be spent on. In Helmand where the programme has been running for a while now, every year the authorities and local people get together to plan how best to spend their budget from SPAD.
For example, in Nehr E Seraj district, the district authorities and the elected district councillors decided to prioritise the refurbishment of Abo Al Fathi Bosti School. The reasons for this being that the school is considered one of the best boys high schools in Gereshk, has a large number of students (434), sufficient teachers and is in a secure area. Before, the school building was in very poor condition with broken windows and doors, but with the SPAD funds, the education authorities were able to contract a local firm to undertake the repairs. The procurement process was televised and transparency was ensured with public signing of the contracts. The building is now in good condition and open.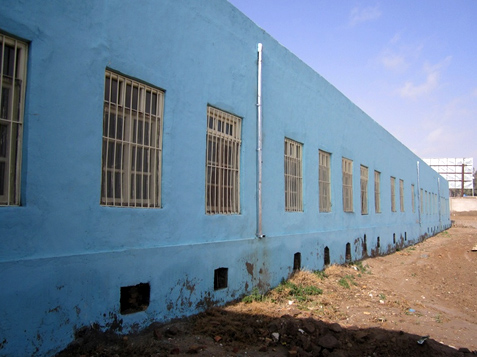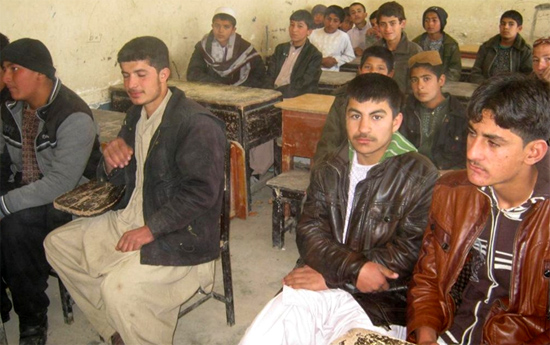 Other projects that SPAD has paid for included building a major health clinic, setting up a blood bank and improving the main irrigation canal in the province. For this year, 26 ministries in Helmand have been allocated funding to improve service delivery, including some initiatives to improve women's rights.
As the programme has been so successful in Helmand, we wanted to expand the programme in order to reach more people. I therefore travelled to Uruzgan and Bamyan to see for myself what the needs are in these provinces and whether SPAD could make an impact there.
More about that in my next blog post!