No one would dare to suggest that every international development programme or policy has been a resounding success, yet finding the space to acknowledge and learn from instances of failure is still hard work. Happily though, there are signs that this is changing. Through this blog I'd welcome a conversation about how we can use these changes to increase our impact on the lives of the poorest.
Justine Greening, DFID's Secretary of State's speech at the Open Up conference in November 2012, set the tone: "We need to be really honest with ourselves and others about why it didn't work. And we need to share those results, not hide them away."
The aspiration for both funding agencies and implementers to be more open about learning from failure is mirrored in the mainstream media. The Guardian recently carried a story about How to talk about failure  and the need for more humility: "We are working in some of the most challenging environments on earth – it's our mission to go where others have failed to make a difference and help create lasting change. By the very definition of our calling, we should expect that we will fail, and fail often. If our work were easy, someone else would have solved the problems of poverty, pollution, corruption and the like long ago".
Last week, the New York Times set out how "success stories are rarely the whole story … projects frequently go off course, and it's not unusual for them to fail outright. What is unusual is for researchers to openly discuss their failures." And there are many others: a very frank TED talk on the implications of admitting failure; an entire edition of the Harvard Business Review dedicated to on failure full of articles and follow-up blogs on the importance of failure. The list goes on...
There are also a growing number of proactive initiatives to encourage this debate. A few of my favourites are: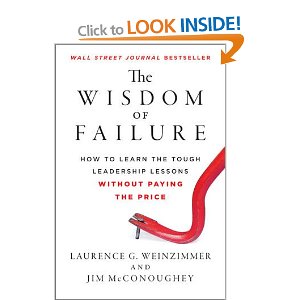 Global international institutions are joining in: The World Bank President, Jim Kim's latest blog, Big idea 2013 - learning fast from failure, sets out plans for hubs to collect and distribute case studies of both success and failure. The IFC's smart lessons initiative, The Asian Development Bank, the Head of the UK Civil Service, Sir Bob Kerslake all echo the sentiment. Is there a chance that failure is going global?
What about in DFID? It is unlikely that there is anyone in DFID who doesn't recognise how important it is to learn from failure. We have all seen the hugely impressive results we can achieve (check out our website and other DFID bloggers) but we know we can do better. We are here to succeed for the world poorest people but we know that failure is - and will continue to be - a reality.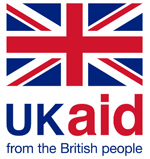 Even then, it is hard to talk about failure. DFID's Director General for Policy, Michael Anderson, spelled it out at the Open Up Conference:
"there's a real temptation if you're working for a government department to portray everything as a victory. And, if there is a failure a real temptation to cover it up. We need to find a way to find the confidence to stand up to external criticism that comes with failure"
There could be many potential reasons for this: personal pride, fear of undermining the case for aid, an optimism bias and career incentives all play their part. In the complex world of international development (Owen Barders' recent work on complexity theory) developing the skills to diagnose and analyse failure is a real challenge.
But there are some simple things we can do to get started. DFID's transparency commitments as part of the International Aid Transparency Initiative mean that anybody can review any project document, monitoring report or evaluation report and see for themselves what's working and what's not. Internally, the 2012 annual meetings of our Senior Civil Service and our programme managers from around the world both agreed that failure is a part of our business and that a more pragmatic and open approach will make us better at fulfilling our global objectives.
We are starting to encourage our partners to study and publicise not just the stories of success but to also be prepared to talk about - and learn from - the bad news too. The newly announced code for our suppliers explicitly expects partners to accept "responsibility for their role, including being honest when things go wrong so that lessons can be learned". It works the other way too: in the DRC we run an annual survey of our partner organisations to find out what is good and bad about working with DFID, reinforcing the message that we are serious about learning and serious about improving the impact of our investments. Our public dissemination of the Tuungane evaluation is a good example our willingness to be open about what has not worked, an openness that has surprised a number of our partners.
But failing is still very hard work and we know there is much more to do and are in the market for ideas...