Around International Women's Day recently, the PRT here had a number of female-focussed visits, including Baroness Warsi and the NATO Secretary General's wife. Earlier in the same week, Justine Greening, the DFID Secretary of State gave a speech on the importance of tackling violence against women and girls in Afghanistan. Sat at my desk in the Helmand PRT office, this caused me to reflect on what it is like to be a woman here.
Many people think Helmand is one of the worst places in the world to be a woman. While true that life for women in Helmand is conservative by Afghan standards - compared to Kabul, for example – these challenges also present different opportunities for women.
Finding a voice for women, and changing attitudes to the roles women play, in a culture where they are traditionally valued in home-based roles, is challenging. It cannot be addressed by legal or judicial reform alone, or by imposing Western visions of equality on a society where even women have conservative views about their status. Here, cultural norms pose particular, often practical, problems - for example offices and schools having female-only facilities like bathrooms. These amenities come at a cost and are often more of a barrier than male attitudes towards women being educated or working.
Already Helmand has hallmarks of future potential: four women on the Provincial Council and 23 policewomen in-service, for instance. But more could be done. Like many places emerging from conflict, Helmand's focus has rightly been on increasing basic security, improving vital basic services and stimulating economic growth.
As Afghanistan edges further towards the 'decade of transformation', I hope this work will expand to help other vulnerable groups who are at greater risk of violence, poverty and early death. This particularly includes women and girls, often from small rural communities outside the reach of government.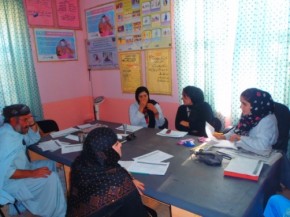 Helmand has already experienced great transformation. There are now over 26,000 girls enrolled in school from virtually none under the Taliban, and 67% of trainee teachers are female. Community interest and acceptance of innovative mechanisms like Community-Based Education are growing – DANIDA's programme is running in three rural provinces and 47% of the students are girls.
In terms of healthcare, in a province with record-high maternal mortality – 59% of women receive at least one antenatal visit but only 18% have births attended by a health worker - there is more work to be done. This includes working to increase the number of community midwives by 150% through provision of a new Midwifery Training Centre funded by the UK government.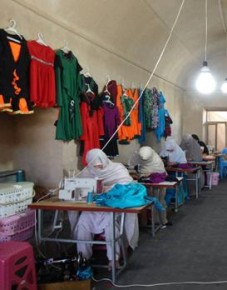 In the world of business, women are increasingly gaining the skills and business knowledge to run licit businesses. A DFID-funded vocational training scheme has graduated 1,918 women and girls since 2011 in tailoring, embroidery, computing and English. In Gereskh, these students now help poor girls attend school by making them school uniforms. Another DFID programme, run by the Ministry of Rural Rehabilitation and Development, has helped two female-run businesses to expand. One business now employs 30 local women to make clothes for men, women and children – and moved the shop from the back to the front of the house to attract more passing trade.
These are visible signs of women expanding their valuable contributions from their household to their wider community, in a way that conforms to local traditions. These might be small steps along a long pathway to a better life for women in Helmand, but they are brave, important and inspiring steps.