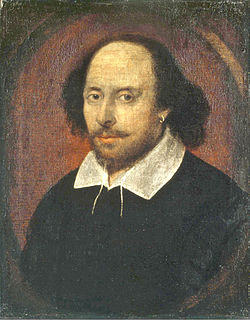 Tanzania's founding father Mwalimu (Swahili teacher) Julius Nyerere was certainly both erudite and multi-lingual; as he guided his country to independence in the 1960s he translated Shakespeare's Merchant of Venice and Julius Caesar into Swahili in his spare time. He was also a passionate believer that all Tanzanians should speak and be literate in Swahili, it has been suggested that the ability to adequately express such rich works as Shakespeare in Swahili, gave him the strength to resist pressure to adopt English as the national language.
Swahili since then has been used as the language of instruction through pre-school and seven years of primary education, leaving students with a difficult transition to English medium instruction as they enter Form I of secondary school around the age of 14. As I've recently posted the rapid expansion of secondary schooling in Tanzania (enrolment tripled in the past 7 years) has exacerbated this problem with many new secondary schools, teachers and students unable to cope.
The large drop in secondary Form IV examination results for 2012 led to the Prime Minister establishing a special probe (commission) into the reasons why; the nation awaits with interest the findings. The standard of English in teaching is a factor likely to be cited in the report, together with complaints about a dysfunctional system that has over-expanded and has under qualified, demotivated teachers. Tanzanians were surprised however that prior to the probe reporting fully, the first concrete action taken by government on the matter was to annul all Form IV candidates' results and demand that the exam board NECTA re-grade them according to the system used previously, which puts greater emphasis on continuous assessment marks that many believe are inflated.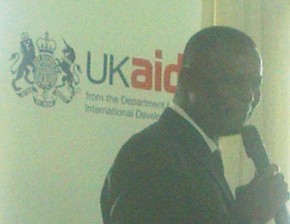 This topic is likely to remain hot for some time, but meanwhile it was pleasing last week to join Tanzanian Minister of Education, Dr. Shukuru Kawambwa at the launch of a new English Language Training programme that DFID is funding. Being implemented by two of our most trusted partners: the British Council and VSO, we hope this can have a lasting impact on improving English language competencies and  the ability of secondary school students in Tanzania to effectively learn. Expert tutors and volunteers will directly work with all of the 34 Tanzanian public teacher colleges to improve tutors and trainee teachers' pedagogic skills and ensure that each year all 400,000+ new Form 1 students starting secondary school receive a foundation English language readiness course - Baseline.
Switching to use of a second language is daunting, I managed to fumble my way through a self-introduction in Swahili at the launch, but nobody expects me to use it fluently in my regular work, as many Tanzanians must try to. Minister Kawambwa was pleased to meet student teachers from nearby Vikindu College at the launch, they were already eager to showcase their confidence in English as they described their hopes and ambitions for the future.
As language skills improve, Shakespeare's classic insult of Gratianio in the Merchant of Venice, "You speak an infinite deal of nothing", will hopefully never be a relevant description of the classrooms of Tanzania!