In Nepal, it's not unusual for there to be 16-hour electricity blackouts in the dry season. The Nepal Electricity Authority (NEA) simply cannot meet rising demand. Sadly, no power has been added to the national grid for the past 2 years, even though demand has grown 20% in that time and Nepal is considered to have huge potential for hydropower.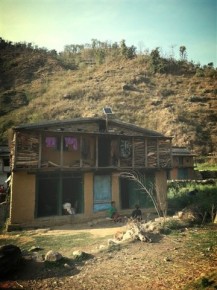 Five hydro projects are expected to start operation in the next 5 months; but they will add only 40 MW to the grid when the winter shortfall is estimated to be over 700 MW. Meanwhile, The NEA generates only half of Nepal's electricity needs and the amount of power it imports from India is not enough to make up the shortfall.
As a Nepali, what worries me even more are the signs that Nepalese are getting comfortable adapting to the inability of the state to deliver basic necessities. This was exemplified by the hundreds of instant 'retweets' and 'favorites' when the then Prime Minister proclaimed on twitter that power cuts would be limited to 'only' 12 hours a day. Thereafter, the country promptly went about reorganizing their daily lives based on the new power cut schedule.
Now, I can personally tell you that this troubles me. More so when I have glanced around my neighbourhood and have been struck by the fact that every other house in my neighbourhood has left very bright porch lights on, no doubt fueled by imported generators and relatively cheap (by the city's living standards) fuel.
I don't know how worrying the energy situation really is. I don't know how much we are risking our futures by being so indulgent in our consumption. But I can tell you this. Last month I spent a good deal of time driving and hiking in western Nepal where I observed the houses in the rural villages were well lit despite lack of access to the national electricity grid. Western Nepal may be one of the most remote regions in the country but the Alternative Energy Promotion Center (AEPC), a government institution supported by DFID that develops and promotes renewable and alternative energy technologies, has been successful in promoting the use of solar energy in these regions. Otherwise isolated households in rural villages have invested in solar energy, subsidized by AEPC, to make it more affordable. As a result, while the capital Kathmandu Valley endures daily scheduled power cuts, households in the remote regions of the country have 24 hour access to electricity.
However, if the demand for energy in Nepal continues to increase in the next few years as some experts have predicted, it may be difficult even for AEPC to keep up.
I think that's worth turning off a few bright porch lights, don't you?