This Ramadan Britain's biggest Muslim charity has issued a declaration of war, and Pakistan is one of our key battlegrounds. Islamic Relief's cause is a war not on man, but on hunger. Our War on Hunger fundraising drive is a logical extension of the campaigning we have been doing on hunger throughout 2013 as part of the Enough Food for Everyone IF campaign.
The holy month of Ramadan is an important time for Muslim charities – a time of prayer, fasting and reflection when Muslims give generously to good causes. Islamic Relief receives around at third of its annual income in the UK in just 30 days.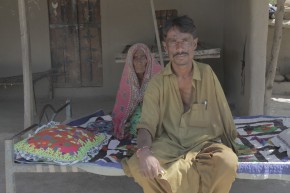 To develop the theme of hunger we decided to focus on projects in Pakistan, Afghanistan and Syria. Hunger tends to be more closely associated with Sub-Saharan Africa but we wanted to highlight hunger in situations of conflict and in some cases chronic under-development, exacerbated by disasters.
Pakistan has become strongly associated with conflict and natural disasters internationally. But we want Islamic Relief supporters to look beyond the 'war on terror' and those disaster associations to see what we see -  tens of millions of people in a life-and-death struggle with desperate poverty and hunger
One in three Pakistanis lives in poverty, and poverty levels are increasing. The economy is being put under huge pressure by high inflation, rapid population growth, significant foreign debt burden and the dual challenges of hosting more than 1.7 million refugees and providing for more than a million people displaced by the insecurity that began in 2008.
The country has also been hit hard in recent years by earthquakes, droughts and floods. Reconstruction after these disasters places additional stresses on our fragile economy.
I often meet children like nine-year-old Samreen Malik from Rawalpindi, and her eight-year-old sister Mubeen. These girls lost their father to cancer three years ago and their mother, Shamin, was finding it impossible to feed them and her other eight children.
"It's hard to keep body and soul together with no income," Shamin told us, sounding despairing. Since then, Samreen and Mubeen have been supported by Islamic Relief through our orphan sponsorship programme, and life has improved for the whole family. The girls have access to a good education and can afford school kits, pencils, bags and save a little money for food.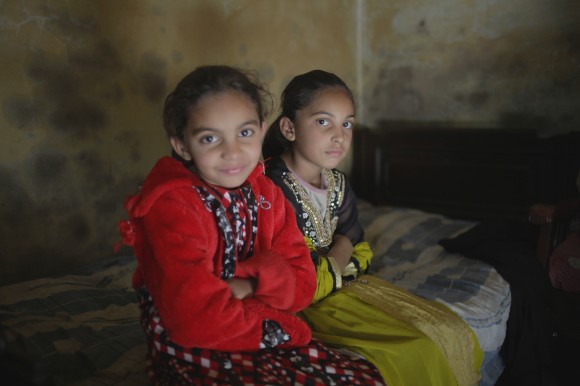 Mubeen says she loves all her school subjects, and wants to become a doctor.  Samreen came first in her exams and now has excellent handwriting. "I want to join the police department so I can put criminals behind bars," she told us.
Disaster risk reduction (DRR) is another important part of our programme. Because of climate change, natural disasters are increasing in frequency and severity. The cost of disaster response globally is doubling every 12 years, and there is not an endless stream of funding to deal with these emergencies. We are investing in DRR because it helps communities to protect themselves before disaster strikes, and is extremely cost-effective.
In village reconstruction, for example, we have supported families in replacing mud buildings that were swept away by flooding with flood and earthquake-resistant brick houses. We're also investing in livelihood programmes so that each family can have an income that provides a cushion in times of crisis.
Before the 2011 floods, Amma Bahgi worked in the fields for 100 rupees per day (67p) and walked two hours to Jatti, the nearest town, to sell flour. The floods devastated her home and she lost everything, so her family had no income at all. We provided them with food, hygiene kits and seeds, and through our DFID-supported vocational training programme, Amma learned how to use a sewing machine.
"A livelihood is so important," says Amma, who can now pay for all five of her children to attend school. "Skills are our only hope, training is resilience. Masha'Allah it's now looking like a bright future."
Abdul Latif, now 22, was struck by a power line as he grazed his livestock at the age of just eight. He lost his arm and was severely burned on his chest, feet and ribs. He had to find other employment to support his family, and this turned out to be selling groceries.
This worked well for him for a while but when the floods came, Abdul lost everything. Islamic Relief intervened to help him start his grocery business again. He now hopes to afford medical help for his father and brother, and to buy a replacement for his 18-year-old sister's flood-damaged sewing machine.
I hope Islamic Relief's War on Hunger will put families like Amma and Abdul's in the spotlight, and raise the funds we need to support many more like them.
Over the next few weeks we'll be highlighting our development support to Pakistan and how we're helping to push for change. We'll be linking up with partners from across the British Pakistani community who are making a huge contribution to Pakistan's development and promoting the positive voices for progress in country. To get the latest Pakistan development news straight to your inbox sign up for our quarterly newsletter.
---
Please note, this is a guest blog. Views expressed here do not necessarily represent the views of DFID or have the support of the British government.