I have been working in and on Pakistan for many years, starting there as an economist in the 1980s. It is perhaps the most exciting and challenging partner country for anyone interested in development. It has it all – conflict and insecurity, difficult governance, poor social indicators but also enormous promise with a young population, a dynamic private sector and potentially huge regional economic opportunities.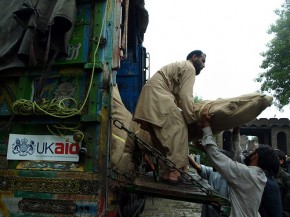 The recent election has unleashed a fresh wave of optimism. Why? Because it was the most credible election in Pakistan's history. Because it was the first time one democratic government has handed over to another. But also because politicians were finally forced to talk about how they would deal with Pakistan's problems, electricity shortages, inflation and insecurity.
But almost 3 months on from the election, governments in Islamabad, Lahore, Peshawar, Karachi, Quetta and Gilgit are only just beginning to get to grips with the challenges they face. Only they – not donors, not NGOs - have the resources, scale and reach to make and sustain the transformational change that Pakistan needs. But policy capacity is thin, implementation is weak, public finances are extremely stretched, and public accountability mechanisms are inadequate.
That is where DFID can help, providing carefully targeted support to help create the circumstances for growth, stability and prosperity. Over the last 3 years, we have scaled up our presence in Pakistan dramatically – more than doubling our staff and our programme budget, designating representatives to Lahore and Peshawar, and setting out our ambitions in a clear plan. The expertise of our staff, our ability to provide grant assistance, and our strong international networks means DFID support is in high demand.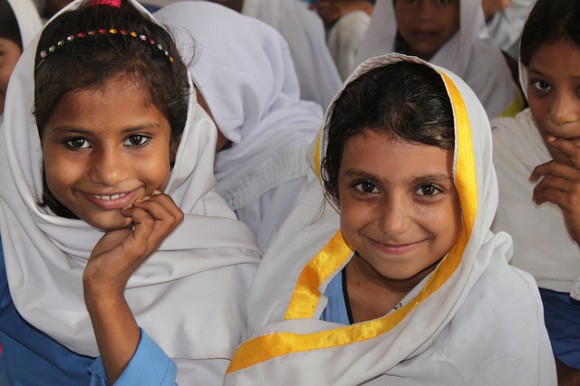 Our programmes focus on building peace and stability; making democracy work; promoting macroeconomic stability, growth and jobs; and getting the state to deliver services to its citizens. Support for education reform is the single largest component of this, and also DFID's largest bilateral education programme worldwide.
In addition we support a national cash transfer programme, encourage innovation and improvements to access in microfinance, better provision of new-born and maternal health care services and provide humanitarian assistance to displaced people and those affected by floods.
By 2015 DFID's work alone will benefit 4 million children in primary education, help 1.23 million poor people (more than half women) access microfinance loans and prevent half a million children from becoming undernourished. While some of our programmes operate on a national level, the bulk of them operate in the provinces of Punjab and Khyber Pakhtunkhwa. This ensures we do not take on more than we can manage.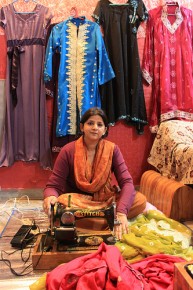 Alongside our programmes, we are heavily engaged in policy debates in the sectors in which we work but also on broader economic policy. Without better economic management and structural reform, Pakistan cannot hope to achieve the high growth it needs to raise living standards for its rapidly growing population. That is why we are working closely with the International Monetary Fund (IMF), World Bank, Asian Development Bank (ADB) and others to try and support the new government's efforts on tax, energy, state owned enterprise reform and other issues.
DFID's programme in Pakistan is a priority for the UK government and for the International Development Secretary, Justine Greening. She has visited twice in the last 6 months. I accompanied her both times. The first took place in January, just as Tahir-ul Qadri's Long March in Islamabad came to an end, and the second was at the start of July.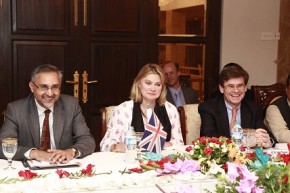 In July, Justine Greening met with Chief Minister, Shahbaz Sharif and his senior team where she reaffirmed DFID's strong partnership with Punjab and jointly announced the expansion of the DFID supported Punjab Skills Development Programme. This will mean that by 2015, 135,000 men and women in Punjab will benefit from job skills training.
She also met with Finance Minister Ishaq Dar and welcomed the new government's commitment to increase the tax to GDP ratio. She extended the UK's offer to provide expert assistance through HMRC to Pakistan's Federal Board of Revenue to help achieve this. And she agreed with Chief Minister Khattak that DFID and the government of Khyber Pakhtunkhwa should develop a new strategic partnership to deepen our collaboration. So overall, the visit was a success. All the more so that all this and much else was done in 24 hours!
Following this historic election, the new governments at federal and provincial level are under pressure to deliver as never before. The next few years are critical for the future of Pakistan and the region. It is no exaggeration to say that the future of democracy in Pakistan hangs on how this set of governments performs. Our responsibility is to help in whatever modest way we can to try and ensure that 180 million people have a brighter future.
---
Over the next few weeks we'll be highlighting our development support to Pakistan and how we're helping to push for change. We'll be linking up with partners from across the British Pakistani community who are making a huge contribution to Pakistan's development and promoting the positive voices for progress in country. To get the latest Pakistan development news straight to your inbox sign up for our quarterly newsletter.