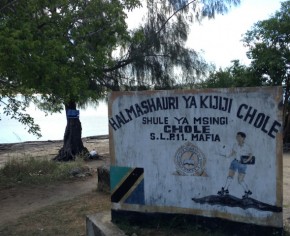 A little education can go a long way and provide young people with the competitive edge over their neighbours. This message really sunk home to me on a visit to Mafia: a beautiful, unspoilt Indian Ocean island off the coast of Tanzania which is comparatively unknown and undeveloped in comparison to Zanzibar - a major spice and historic trading island and now tourist hub that lies around 100km to the north.
A year had passed since I last visited Mafia island, but the pace of change was palpable, the airport runway had been surfaced, a Chinese road crew were bulldozing a new road across the island to the Marine Park across the island and a fresh water pipe was being laid across the narrow channel that separates the old historic Chole Minji island from the 'Mafia mainland'.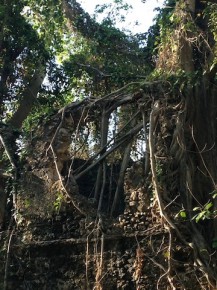 In the 18th and early 19th century Chole Minji was a trading centre for Zimbabwean silver, and like it's more famous neighbours to the North it had a diverse 'stone town' with mosques, a Hindu temple, a jail and at times a slave market. Following raids by cannibals from Madagascar it fell into decline and only in the last 20 years has the outstanding beauty of the island; its ruins, coral reefs, mangroves, baobab trees and indigenous fruit-bats, become more widely appreciated and a marine park formed.
At the Chole Minjo Lodge I met Jean, a South African man of vision and determination, who over 20 years has developed a beautiful eco-tourism lodge (complete with tree houses), that has had time to demonstrate a compelling case study for sustainable, community development, married with 'for profit' economic growth.
The Chole Mjini Conservation & Development Company was formed and as the tourist lodge prospered, villagers were employed and trained, with funds also assisting self-run village development projects. Many were associated with expanding and developing the island's primary school. In 1993 only a 'one classroom, one teacher' school existed and only a single Chole islander had completed primary education. Local traditions held back women; few were involved economically and many were restricted from visiting the main island, only a km away.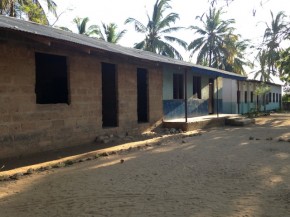 Fast forward 20 years to the present day school I observed that was thriving with a pre-school and several hundred students and a focus on teaching English. Already over 70 students are supported in secondary school and a few are at universities. Many more villagers are employed all over the main island and elsewhere in tourism, where knowledge of English is a key asset. Women are active in commerce and the village is actively prospering as people invest back in the island, I walked past a new mosque going up that was a clear point of pride to the villagers.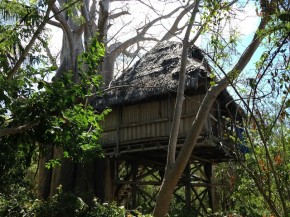 Whilst Chole Minji perhaps represents only a microcosm of good practice, it does contrast with the disaffection arising from the limited benefits that tourism has brought to ordinary Zanzibaris.  Value chain analysis has shown very limited local training, goods, employment and services are on offer, whichlimits benefits to local people. As Mafia Island now starts to develop quickly with its new airport and roads, it will be critical to see an expanded investment to match in education and skills for its younger generation.