It's been an interesting year working on digital in DFID. Writing our 'Digital Strategy – 12 months on report' gave us a good opportunity to look around the organisation and see what progress has been made since December 2012. Our focus is on 3 broad areas – getting better results in our overseas programmes through digital and technology, making it easier to do business with DFID and using digital tools to communicate. One major success so far has been the creation of an external digital advisory panel, whose work programme and priorities also feature in this blog.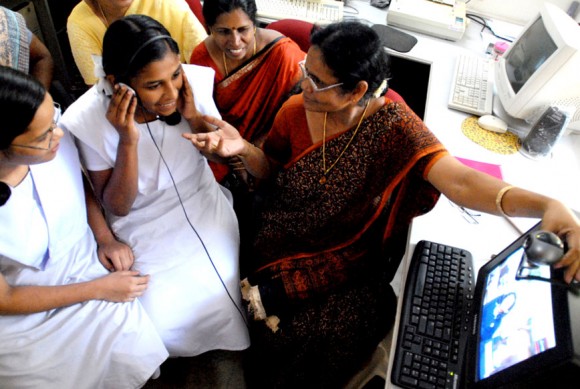 So what has changed in DFID over the past year?
There has certainly been a keen focus on improving the digital knowledge and capability of staff. This has been reinforced by the Civil Service Reform Plan which is an ambitious programme to make sure civil servants have the skills to use a range of digital tools and approaches effectively, both for communicating, but also for designing and delivering digital by default programmes.
I run workshops for various teams in DFID to assess their level of digital skill and to recommend tools and techniques they can use in their everyday work, such as using social media to influence and engage partner organisations and the public.
What I've found is that there are pockets of staff who are advocates and practitioners of digital (see the case studies in the Digital Report) and others who would like to try out some techniques, and others who declare themselves as sceptics!
Our plans mean that DFID staff will have a framework within which they can assess their skills level and see what they need to do to improve. We will work to build their confidence in using a wide range of digital tools and approaches.
We welcome your comments on our digital approach and we're always interested to hear about what works in other organisations and aid programmes.
Keep in touch. Sign up for email updates from this blog, or follow Julia on Twitter.