Two years have whizzed past since I first arrived to work in Tanzania and was sent straight down to the capital Dodoma to attend the Parliament (Bunge) budget debate. I'm now at the likely mid-point of my assignment, so it's a good time to reflect, not least as my family has gone ahead of me on summer leave.
Last week I returned to Dodoma, this time as part of a large 'donor caravan' of senior development agency officials. They came to listen to the annual budget speech and also to engage in meetings with the Tanzanian government around the future of budget support. It was interesting to be on the sidelines of these discussions as over recent years DFID and some partners (but not all) have preferred to replace general budget support (GBS) with financial aid for priority poverty reducing sectors and increasingly link payments to results or performance based element. GBS had enabled some very positive changes over the past decade, such as the large expansion of the secondary school network, but thorny problems related to accountability and a slow pace of reform inhibit social service delivery and poverty reduction.
Macro-economists rightly put a high priority on fiscal policies that promote equitable economic growth, increasing domestic tax revenues and prudent budget management as a ways to reduce poverty and lower aid dependency. It's part of PM cameron's Golden Thread. High predicted rates of Tanzanian GDP growth were cited that both the government and IMF largely agreed on, but concerns remain on issues such as large unaccounted arrears, the extent of commercial loans taken and exactly how decentralized funds were being utilised.
The numbers the economists discussed were measured in the trillions of Tanzanian shillings. Yet despite the recent high rates of budget and revenue growth, in my 'education silo' grants transferred to schools have been devaluing for years and even then only a fraction of the promised amounts arrive in schools.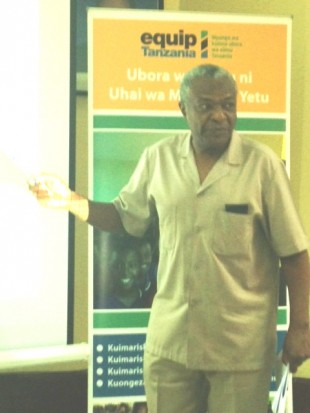 I actually didn't get to attend the Bunge parliament sessions as I was wrapped up in education programme meetings for most of the time. It was rewarding to hear of the good progress made by the EQUIP-T programme that is working to boost the quality of primary education in 7 regions. EQUIP-T supported the recent Education Week launch of the government to celebrate schools that were boosting learning and have ambitious plans to rollout mass teacher education focusing on literacy and numeracy acquisition and school leadership training in the next 12 months.
I also got an update on the PESP (BAE systems radar) programme that is seeking to maximize the benefits of the £29.5 m settlement agreed in 2012 on mass provision of textbooks and desks. Despite some long delays and legal challenges, thankfully most of the textbooks are now in schools and a way to provide desks has been agreed . Whilst at times the procurement process has been slow, there are increasing signs that better value has been achieved by open competition which has greatly increased the volume of supplies provided. Whilst not what we consider a cutting edge programme, getting the basic inputs needed for a school in place can make a big difference to very poor, under-resourced communities.
Working in Tanzania can be challenging at times, but our hosts are unfailingly polite and welcoming, most meetings ended with the Dodoma kuku chicken specialty and a cold beer whilst watching the World Cup. What more could one ask for? The only downside was trying to split the bill with a gaggle of economists…
P.S. A final big congratulations to my good friend Jill Campbell, founder of the Addis Ababa Food Run: a richly deserved MBE for her work with the disadvantaged in Ethiopia.
Keep in touch. Sign up for email updates from this blog, or follow Ian on Twitter.