Last week, we announced a strategic partnership with Avanti Communications, to implement a project in Kenya as part of the Girls' Education Challenge (GEC). The flagship Girls' Education Challenge is supporting up to 1 million of the world's poorest girls to improve their lives through education.
The GEC strategic partnerships window provides match-funding to private sector partners to explore new ways of improving learning opportunities for girls in remote and/or marginalised communities. The first strategic partnership between DFID and Discovery Communications was announced in October 2013, and will implement projects in Kenya, Ghana and Nigeria.
Within the strategic partnerships window, the majority of interest has come from technology companies. This has led DFID to jointly invest in several projects which incorporate technology as an aspect of their approach - to expanding access to education and improving teaching and learning among marginalised girls.
This presents us with an excellent opportunity to pilot new ideas and evaluate what works (and what doesn't) when using educational technology within wider programmes focussed on improving education for marginalised groups.
Discovery Communications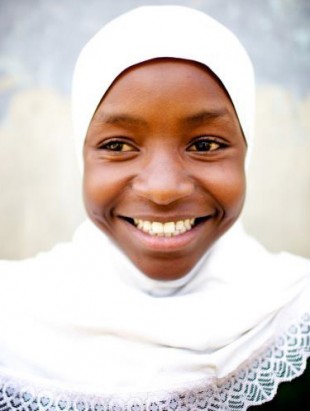 Our project with Discovery Communications aims to improve and overcome barriers to quality education so girls are more likely to come to school, stay in school and be more engaged in the classroom. Discovery's approach brings together teacher professional development, sustainable technology, mass media, community mobilisation and girls clubs to decrease barriers and improve learning outcomes.
In 1,500 schools across Ghana, Kenya and Nigeria, the initiative is expected to reach over 14,000 teachers and 500,000 students, including 53,760 marginalised girls.
In existing primary and junior secondary schools, Discovery Girls will deliver hands-on teacher training and mentoring on active, child-centred learning and 21st century, gender-responsive teaching skills. A library of educational videos (including new videos focused on girls' needs), coupled with training on how to use media to improve teaching and learning, will provide a dynamic tool for teachers. The results will be increased teacher effectiveness, student learning, enrolment and attendance.
Through our partnership, Discovery is also producing television programs designed to break down barriers to girls' access to and success in school. These nationally broadcast shows will introduce positive role models and help establish open public dialogue around the power of education, especially for girls and women. Reaching millions of people, including audiences who might not otherwise seek out information about girls' education, the television programs will be broadly appealing and build the largest possible audience. The project will also support communities and parents to develop and implement action plans to address gender marginalisation issues, such as encouraging girls to utilise existing "safe spaces" or supporting self-formed clubs for in and out-of-school girls.
So do these interventions have the potential to increase enrolment, attendance, learning and motivation of marginalised children, particularly girls?
A key point is that the use of educational videos and media is embedded within a wider programme of training and support for teachers and communities. Technology is used as a tool and not an answer. The central focus is on teachers, parents and changing pedagogy and attitudes to improving learning outcomes, rather than simply providing hardware or creating new content.
Avanti Communications
Our project with Avanti Communications aims to improve learning outcomes for 25,675 marginalised girls across 195 Kenyan primary schools, through a combination of satellite broadband and e-commerce technology, supported by interactive educational and IT resources. The project aims to address the financial and cultural issues reducing girls' attendance and continuation at school, and targets their families, teachers, schools, local merchants and the students themselves.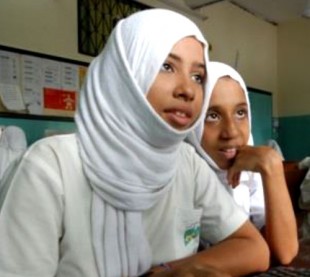 The iMlango project (derived from the Swahili word 'mlango' meaning 'doorway' or 'portal'), combines high-speed internet connectivity to schools and provision of tailored online educational content through an interactive learning platform. Provision of internet to remote and rural schools via installation of high-speed satellite broadband aims to increase student's connectivity.
Whizz Education will provide maths lessons suited to individual students' learning pace through an online maths tutor ('Maths-Whizz'), as well as a library of literacy and maths e-learning content for whole-class teaching. The project will also provide online real-time tracking and reports on student's usage of the learning platform, and subsequent individual progress in maths.
An important aspect of the project is electronic monitoring of attendance; the project will provide data on daily attendance for the whole school. Using this data, conditional payments will be paid to poorer families to encourage them to allow their girls to attend school. Payments will be made through sQuid's aid-sector proven smartcard payments system, with local merchants providing access for families to redeem and spend the electronic payments. This has the potential to improve the accuracy and efficiency of targeting financial incentives at the families who need them most.
The project also aims to build the capacity of teachers to use in-school computer facilities in teaching. Each target school will have secure learning facilities installed by Camara Education, with 25 computers connected to the internet. This hardware will be combined with online tutorials, teacher training, and technical support to enable teachers to utilise the computers as tools for teaching and learning.
Although technology is at the centre of this project, its central aim is to address the contextual factors which restrict the educational opportunities for marginalised girls in Kenya. Its focus is on creating comprehensive support for students, teachers, schools and families, with technology used as tools to enable more individualised learning, greater access to data, easier cash transfers to families, and improved teaching. However, the key is that technology is being used to address surrounding issues which inhibit targeting marginalised girls, such as lack of disaggregated data, low socio-economic family status, and challenges with differentiating teaching and learning.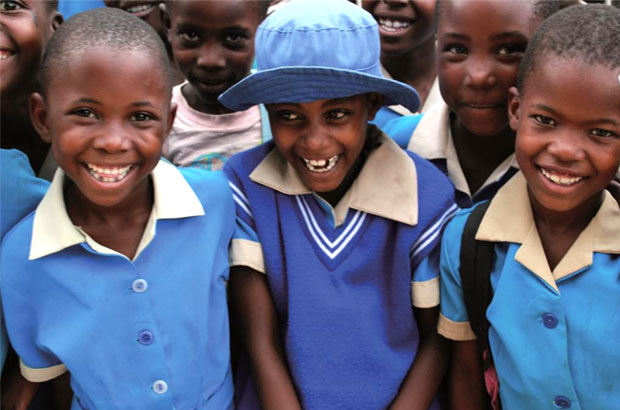 The baseline studies from all of the projects supported through the GEC are now being finalised. Evaluations, research and information on the educational experiences of over 70,000 girls across 17 countries will become available as the programme progresses through to 2017, and findings will be used to support better investment in education at national system level. This significant body of research will be invaluable for assessing the impact that technology, and other innovative strategies, can have on the educational opportunities of marginalised girls, and utilising this information to improve programmes in the future.
This blog was authored by Grace Wood, Education Policy Officer at DFID.
Keep in touch. Sign up for email updates from this blog, or follow Rosalind on Twitter.