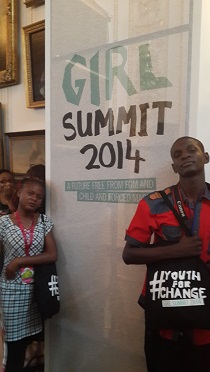 The Girl Summit 2014 is an important global campaign for DRC, where an estimated 39% of girls are married between the ages of 15 and 18  – and probably younger in rural areas. And that figure needs caveating with the fact that most marriages are not registered, so the real picture is impossible to measure.
The government has committed to revising the Family Code to strengthen child protection (by increasing the legal age of marriage to 18). But legislative change is only one step to addressing the problem of early marriage and all that comes with it for many girls: less time in school, less control over their bodies, less choice over their work and freedom; less access to health care, high probability of being a fille-mère (girl-mother). Marriage doesn't have to mean all these things. And girls could choose to marry later, when they are educated.
But first, society needs to change the way it sees and values girls, in order for people's attitudes and behaviours to change. Long-term investment in demonstrating girls' value – economically, socially, politically – is the only way to change the way society sees women – and, importantly,  how women see themselves. Investing in DRC's youth – and giving them voices that are listened to – is the best way of achieving a different future. That is why UNICEF sent 2 youth reporters to London for the Girl Summit (the excellent Merveille Ntumba and Nathan Katende) and it is why we are asking them to report back on the Summit's messages and instigate a local Girl Summit youth movement.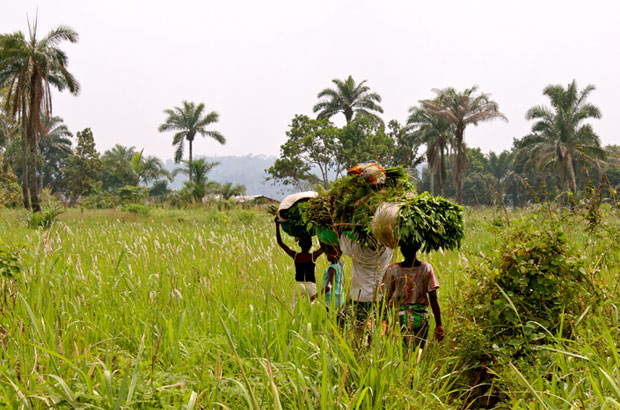 Women and girls suffer disproportionately from poverty. This is a fact. So, it makes sense that poverty reduction will only be achieved if women and girls have more power and assets – economically, socially and politically. Poor countries, like the Democratic Republic of Congo, will continue to fail to achieve sustainable, inclusive economic growth unless a big proportion of the population – in most cases over half – can fulfil their economic potential. In these poor countries, girls are less likely to go to school. They are less likely get formal jobs. They are more likely to die from easily treatable or preventable diseases or childbirth. They have bigger burdens of household work and less free time to socialise or relax. And they have considerably less decision-making power in both public and private spheres.
In DRC, the situation for girls is worse than most. DRC is often referred to in such unflattering terms as "the worst place to be born a woman", or "the rape capital of the world". Both are labels the government (and the Congolese people) are understandably keen to shake off. But making that happen in a meaningful way is an uphill struggle because the hard facts speak for themselves. DRC is near-bottom of pretty much every human development league table there is. It ranks 147 of 152 countries in the Gender Inequality Index. Half the female population aged 15 to 24 are illiterate. Only 10% of girls reach some secondary level of education. Over 90% of girls between the ages of 2 and 14 are estimated to have experienced some form of gender-based violence – and 29 of every 1,000 females aged between 15 and 49 have been raped in the last 12 months. Women and girls struggle to access sexual and reproductive health services, especially if they are young and unmarried. Many socio-cultural beliefs discriminate against women and girls, and are often beliefs upheld by women themselves. For example, over 80% of women aged between 15 and 24 think it is reasonable and acceptable for a husband to beat his wife. For making his dinner late. Or for burning it.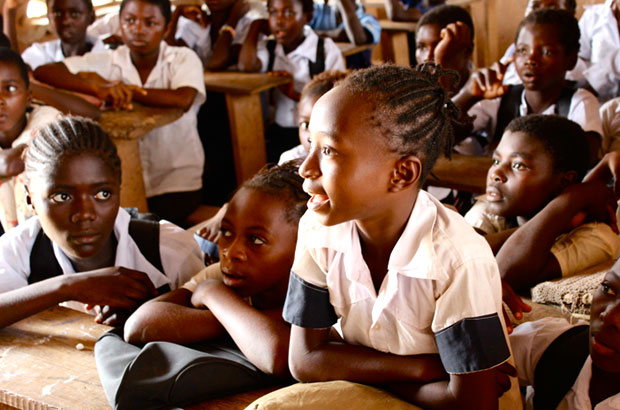 A lot of these norms are reinforced by unhelpful laws – such as the Code de la Famille, which says that men are the head of the household (or, as relayed to me in a village in Bandandu, "le chef de la femme" (the boss of the woman). This is a view supported by 100% of men and women in the Great Lakes region, according to a recent Tearfund report. These laws mean women can't open a bank account, inherit land, start a business, access justice systems or sign any legal documents without her husband's consent.
All of this means that early marriage – customary in DRC – is problematic. Not because the institution of marriage is in itself bad; in DRC, it is often a social protection strategy that many parents see as essential for their daughters' security. Lots of girls choose to drop out of school and get married. And who can blame them? Older, childless, unmarried women – who remain filles – are viewed with intense suspicion by communities. Job opportunities are few and far between, especially beyond street vending or petty trade. Vocational training courses run by well-intentioned organisations just teach you how to sew badly - and not how to compete in the market against cheap clothes imported from China in the market round the corner. Abandoned, orphaned or widowed women and girls frequently end up living on the streets and survive by selling their bodies. There are few alternatives.
Thankfully, DFID is working with lots of likeminded organisations in DRC like Girl Hub, IRC, War Child, CAFOD, CARE International, Search for Common Ground, Tearfund, CONAFED, UNICEF (and many more) who are in the field learning as much as they can about what girls think, need and want. This helps us to understand how to design programmes to help them, and how to advocate to the government and communities to make changes to improve their lives, and the lives of everyone around them.
DFID DRC also has a brand new programme (La Pépinière) dedicated to participatory research and pilots to empower adolescent girls in the DRC. The programme – working in partnership with Girl Hub as well as our existing NGO partners in country – will generate knowledge and evidence about what works to empower girls and change the attitudes, behaviours and norms that negatively impact on their lives. We hope this will contribute lots of evidence to the growing case for investing in girls to reduce global poverty and inequality.
Keep in touch. Sign up for email updates from this blog, or follow UK in DRC on Twitter and Facebook.