Pakistan is currently the sixth most populous country in the world – and its population is set to rise to 271 million by 2050. A burgeoning population brings its own set of problems. A high fertility and low contraception rate also makes Pakistan the sixth highest contributor to deaths due to pregnancy in the world.
During my decade-long experience working in Pakistan's health sector I have seen a gradual improvement in women's health statistics as evidenced by a decline in fertility, maternal mortality rates and increased availability of skilled attendants at birth. Over the last 6 years prenatal check-ups have gone up from 61% to 73%, with highest gains in rural areas, while deliveries by skilled attendants have increased from 39% to 53%. However progress has been slow compared to neighbouring countries and Pakistan will fail to meet its targets for the Millennium Development Goals (MDG) by 2015.
The UK is working with the Pakistan government to help improve lives of women, girls and children by increasing access to reproductive, maternal, new born and child health services –including nutrition – which are essential to meeting the Millennium Development Goals.
Prior to taking up my role as a senior health advisor at DFID I worked with other government organisations. Here at DFID my work has ranged from overseeing the delivery of services to participating in policy development  to ensure the availability of essential and affordable services for women and children in Pakistan.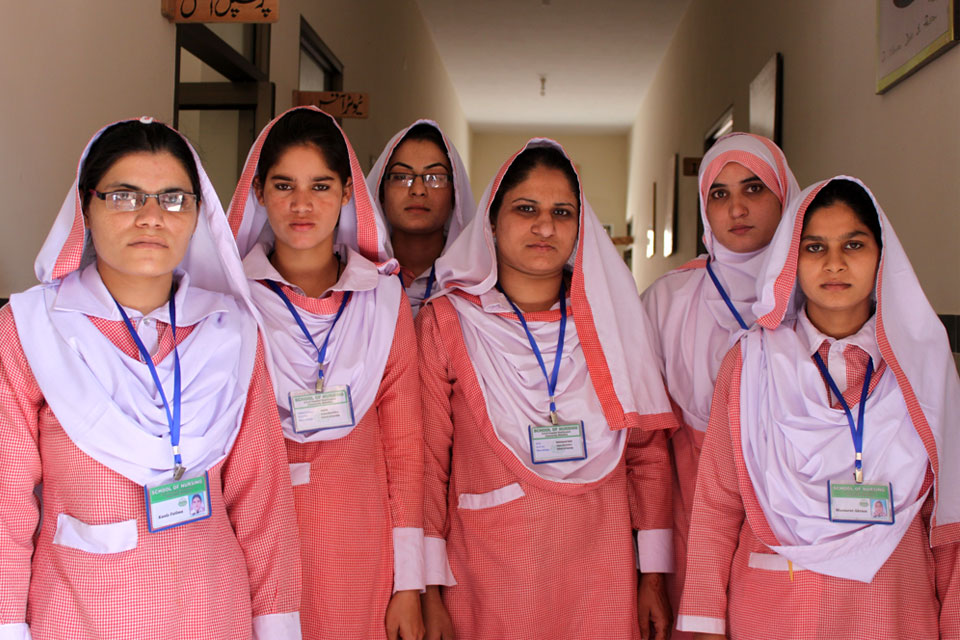 A new group of community midwives (CMW) are being trained through technical assistance  and funding from the UK with a target to deploy about 12,000 of them nationwide by 2015. They will provide maternal health services to poor women within communities - especially in hard to reach rural areas where the majority of deliveries are conducted by untrained traditional birth attendants.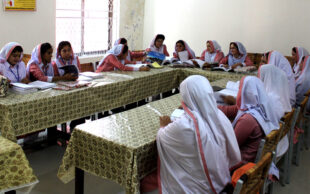 The programme allows CMW's to practice as self-employed, independent practitioners with some support from government in the shape of a retention fee of Rs 2,000 (£12), which will soon be increased to Rs 5,000 (£30). This fee is paid to community midwives for a 3-year period following their training to ensure that they are able to continue carrying out their duties.
I have been fortunate enough to meet some of these women and their patients. Each one of them has shown a passion for helping women within their communities and sees themselves not just as midwives but support structures for women who don't have other options for accessing quality care.
Mahnoor from Sheikhupura, Punjab, felt she was providing essential care to women who could not afford to go to a decent facility for care or could only afford the services of an untrained traditional birth attendant. She frequently had to provide care free of cost and relied on other patients who could pay. For Mahnoor, government support in maintaining supplies and equipment was essential; otherwise it would be difficult for her to maintain an economically viable practice. Mahnoor's patients, who were mostly having routine check-ups, were very happy that they finally had a female health provider who could serve their needs. The biggest advantage for them was the proximity of the clinic to their houses, which meant that their husbands were willing to take them there without leaving their households unattended for long.
The CMW model, now in its sixth year of implementation, faces many challenges. More than 8,500 CMW's have been trained so far with others still training in 70 midwife training centres which have been set up with the UK's support.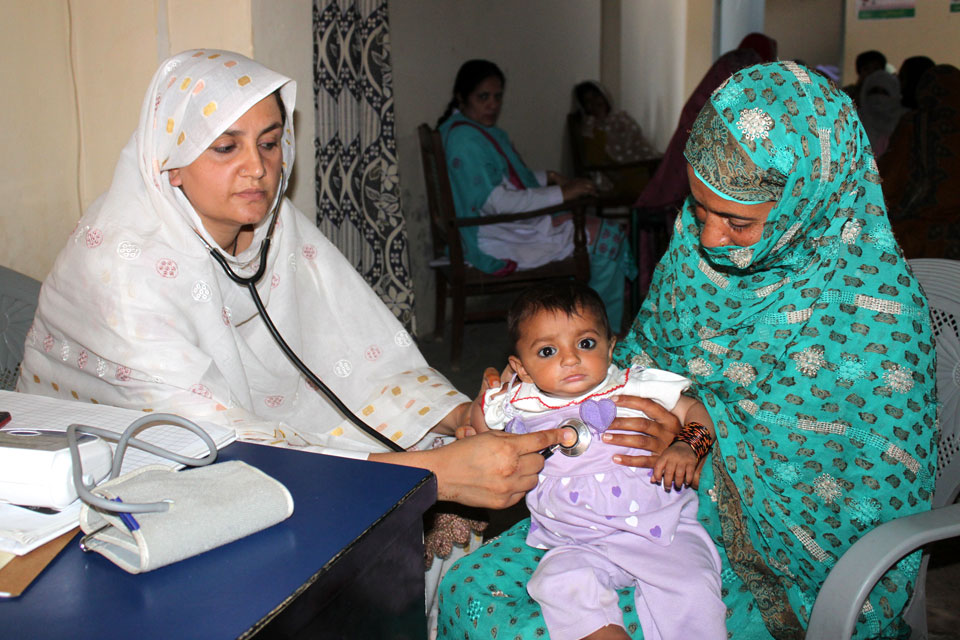 The recruitment of committed and eligible women to train as CMWs has been challenging due to low literacy levels, particularly in rural and underdeveloped areas. The quality of training programmes is also variable across different provinces resulting in a lack of appropriately trained women, which leads the community to lose confidence in their skills. In many instances CMW's are not linked with appropriate health professionals for support, such as clinical supervisors, who they can draw upon in case of emergencies.
Nevertheless, CMWs continue to provide services at a substantially lower cost than other service providers – especially in areas that are difficult to access. Through technical assistance  in procurement procedures, strengthening health systems and formulating health sector strategies DFID has been engaged with the government of Pakistan to ensure improvements in the quality and effectiveness of services delivered by these women.
Reducing maternal deaths in Pakistan will require a multi-pronged approach, with a view to providing women from marginalised areas of Pakistan access to high-quality maternal health services from a skilled provider, who would have the support systems that enable timely referrals to higher levels of care when necessary. Therefore trained CMWs in communities would go a long way in helping to improve health outcomes for women and children in rural Pakistan.
Keep in touch. Sign up for email updates from this blog, or follow UK in Pakistan on Twitter.
————————————————————---------------------
Are you interested in development issues and the UK's development assistance to Pakistan? Sign up to receive our quarterly newsletter which includes new announcements, case studies, photos and blogs on our work as well as jobs and funding opportunities.