As CEO of READ Foundation I passionately believe in the impact of education to truly transform the lives and conditions of people in the developing world. When it comes to donating to third world countries, a pound can go an awfully long way. So think how far your money would go if it were somehow miraculously doubled without any additional effort... what kind of an impact do you think that could make to the life of a destitute child or orphan?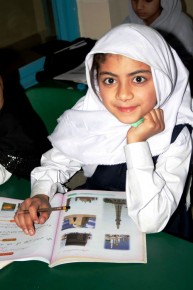 READ Foundation has been working in Pakistan and Kashmir since 1994 to help eradicate poverty at the source – through education.  In 2012, READ benefited from DFID's UK Aid Match scheme in support of common aims  to meet the Millennium development goals of supporting a total of 4.8 million children in completing a primary education by 2015. It was both a milestone for the organisation and myself. We had never secured DFID funding in the past and it was a real achievement in my first year in office.
Almost 12,000 students in 36 schools have been dramatically helped as a direct result of the Aid Match scheme. Provisions for teaching, resources, refurbishment of dilapidated schools and teaching aids are just some of the ways in which the money has been used to help children get a head start in life.
Shazia Ahmed, Headteacher at a school which received support says, "Children used to miss a lot of school because of poor facilities, especially the girls. A clean environment, working toilets and basic equipment has made a dramatic difference to attendance and the length of time for which children stay in school."
Twelve-year-old Mohammed Ikram, who now has better facilities at school had this to say; "I love it. I'm actually sitting at a desk that does not tip over. All the children are so happy in their new classrooms".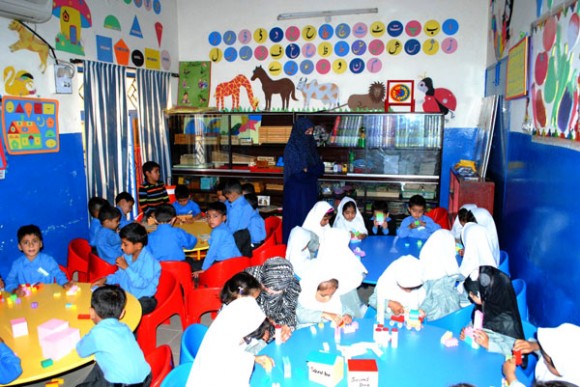 READ Foundation has schools at primary, secondary, high and higher secondary levels. We have over 50,000 students enrolled in primary education which is 35% of the primary enrolment at public schools. This is the largest share in education by any non-governmental organisation in any one area in Pakistan and Kashmir.
And we've been working hard to help needy children in all parts of Pakistan and Kashmir attain at least a primary level education so that they have better prospects as they get older. Many of these children will go on to secondary and further education, drastically improving their chances of finding employment.
But there's a side benefit in all of this work too. Educating children at even a basic level means they can pass these skills on to their children and so on, so the cycle of poverty will eventually break altogether.
READ Foundation is making excellent progress for a charity organisation which has only been around for 19 years. It has the largest network of schools in Pakistan, Kashmir and the Punjab with over 80,000 children enrolled into schools. 70% of these children are at primary level and we also have 8000 orphans in primary education that would never have had the chance to go to school without READ. We're proud to be able to support these children and are very excited for what the future may bring for them.
---------------------------------------------------------------------------------------------------
Please note, this is a guest blog. Views expressed here do not necessarily represent the views of DFID or have the support of the British government.
Are you interested in development issues and the UK's development assistance to Pakistan? Sign up to receive our quarterly newsletter which includes new announcements, case studies, photos and blogs on our work as well as jobs and funding opportunities.