On Saturday I was invited to speak to 40 girls from Samburu, a remote part of Kenya which forms one of the arid and semi- arid lands of the country. So I jumped at the chance. Kenyan girls are always so positive despite the experiences they have had. These girls were no exception...on both counts. They had been rescued from FGM and early child marriage and had been taken, or escaped, to a refuge centre. Their stories were all pretty similar. Around the ages of 9 or 10, their fathers had decided it was time for them to marry. One girl told me she was to be married to a man of 70 years old as his fifth wife, another to a man of 45.
In Samburu tradition FGM takes place on the day of marriage and many girls are taken, bleeding to the marriage ceremony. But as the wedding approached, either their mother or their primary school teacher would take them to the Samburu Girls Foundation rescue centre - mostly in the dead of night for fear of anyone in the community stopping them.  At the refuge they could avoid these awful practices, feel safe, but crucially, continue their education.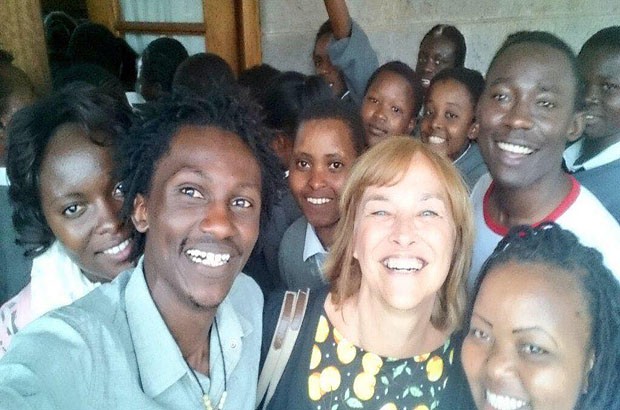 The foundation is run by some remarkable people. The fantastic Josephine Kulea fronts it up, recently recognised, I was told repeatedly, by none other than President Obama during his trip to Kenya.  I loved the way everyone called him 'POTUS' (President of the United States) which is his Twitter name!  There are many dedicated staff working with Josephine who simply want to give girls a chance in life, and also see these practices wiped out. Josephine explained that they are also caring for many babies at the refuge centre too as often the girls were already pregnant when they arrived. The people working in the Samburu Girls Foundation told me how frustrating it is when people casually refer to FGM as 'culture' as though this excuses it. Quite simply they don't believe anything so dangerous and damaging can be done in the name of culture.
I always find it a little difficult to pitch what I say when it is to girls. For a start I know they will have trouble understanding my south London accent. But I worry that our worlds have been and are, so far apart, that nothing I say will be relevant. I decided to talk about my own life and the times when I've been told I can't do something or I didn't 'fit'... either as a woman, or as a mother, or because I didn't have the education that all my peers had had. That hadn't put me off and it shouldn't them. There were lots of people willing them on. And I even told them about the global research - and they still appeared interested even at this point - that shows an educated girl is more likely to get a job, be healthier, earn more money etc. and crucially she is eight times more likely to send her child to school. The country will also grow economically more quickly.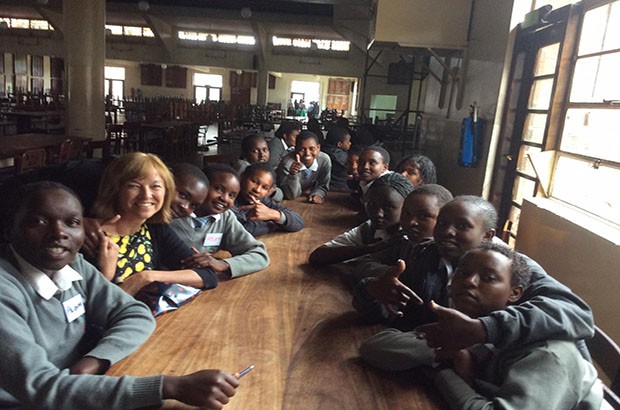 One of the best parts of my job is being able to do something that helps make sure these girls, and many like them, don't get left behind. The UK through DFID is getting more girls in school through its programmes in Kenya and helping them to learn more when they are there. It is funding programmes that encourage alternatives rites passage for girls other than FGM which involve whole communities, including parents, elders, young men and girls. Additionally when girls and women are ready to be married and have a family, DFID is giving them more voice and choice in their lives, by providing family planning advice and commodities and training birth attendants.
My lasting impression of the day? One of the mentors for the girls said to me that they felt the girls needed counselling for the trauma they had been through. This brought home to me that behind the gorgeous smiles of these young girls there were clearly some harrowing memories. But also, with the help they were getting, and with the close friendships they were making, they would all grow into confident young women, each in their own way contributing to Kenya's future.  The future for them looked much much brighter than it might have been.