We often associate FGM with the harmful physical effects suffered by more than 125 million women worldwide. There is much less awareness about the psychological effects that can haunt a woman throughout her lifetime. I know from experience that sometimes the emotional scars are harder to heal than the physical.
It wasn't until I became pregnant with my beautiful daughter when an amazing health professional helped me understand how deeply FGM affected me. If I had not gone through that journey, I would never have found my voice as an anti-FGM campaigner and advocate for women and girls' rights. Every survivor deserves the same chance I had, and it is essential that survivors of this practice can access the support that they need in safe spaces.
As part of my role with The Girl Generation (a campaign funded by DFID to support the Africa-led movement to end FGM), I went on a scoping visit to Kenya last year and met with survivors, activists, NGO's, and UN bodies working to end the practice. I quickly learned that there is a great lack of access to specialist services for survivors in Kenya.
I visited safe houses where hundreds of girls come to rebuild their lives. Many have undergone FGM and have been forced to marry as children. The safe houses provide a place to live and go to school. The Samburu Girls Foundation in Maralal, Kenya, is one example of these safe havens. They have about 30 girls – ages 7 to 16 – that live together, while their individual stories vary, all these girls have endured FGM and forced marriages — and in some cases, abortions. (View a photo story about 'Samburu: Journey to a safe house' on The Girl Generation website).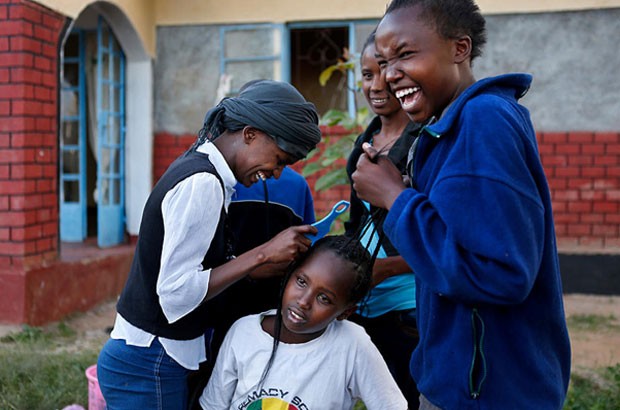 While safe houses provide hope for the future, they often don't offer counselling services, which many of the girls desperately need after having traumatic experiences, and being forced to flee from their families and communities. However, this is not only a problem in developing countries. I founded a therapy group and one-to-one counselling service for FGM survivors called the Dahlia Project, and it is still the only one of its kind in the entire EU.
Prioritising psychological support for survivors also requires us to challenge the stigma of mental health, which is still an unfortunate taboo in both the developing and developed worlds. FGM must be mainstreamed in the health, educational, and judicial sectors. This includes implementing FGM into health plans so that professionals are adequately trained. Survivors often feel like no one knows how to help them, and no one should feel that way when they visit their doctor.
FGM is not widely viewed as a human rights and child protection issue in Kenya and this urgently needs to change. Governments of countries in which FGM is practised must be challenged to put FGM high on the national political agenda, instead of relegating this issue to NGO's which face obstacles of limited funding and a lack of coordination. Last week, I met with Baroness Northover, International Development Minister, to discuss this issue and explain how essential these services are for survivors of FGM.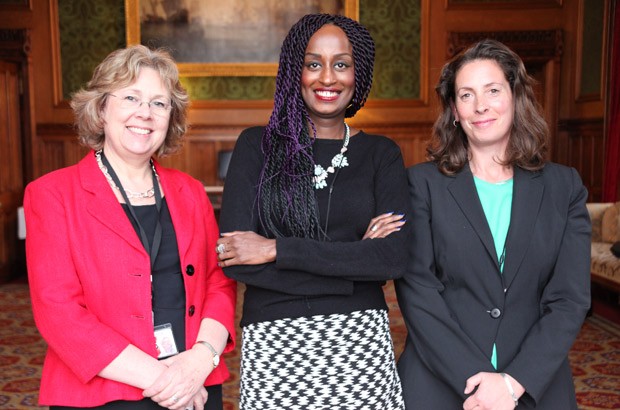 FGM is a practice shrouded in secrecy and talking about it is still seen as a taboo, which is why it has continued for centuries. Supporting survivors will also empower them to speak out and end the cycle of shame that drives this practice underground.
The Girl Generation is currently calling on voluntary and community African groups in the UK to bid for new grants to support their campaigns to end female genital mutilation in their countries of origin. The pilot round is focusing on building strong links with organisations in Kenya, the Gambia and Nigeria. This provides an opportunity to build on support services for survivors.
When one woman is empowered, she empowers other women around her. The survivors will lead the way to ending FGM once and for all, but they must be given the support they deserve.
———————————————————————————————
Please note, this is a guest blog. Views expressed here do not necessarily represent the views of DFID or have the support of the British government.
Find out more about the Department for International's Development work to help end FGM for girls and women in Africa.
Keep in touch. Sign up for email updates from this blog.