Small faces may look up at me equally quizzically as I visit a maternity hospital in Sudan. But from these first moments, the path for a girl is mapped out differently from that for a boy.
And that has included the very control that the girl child may have over her own body. She does not decide. She must remain pure. Not to do so is regarded as a great dishonour to her and her family. But the way that purity is to be secured and established is to cut her body.
Female genital mutilation/cutting (FGM/C) is practised by many communities and ethnic groups across Sudan, often on girls aged around 5. In popular Arabic language, it is called 'tahur', meaning purity and cleanliness. Uncut women are generally viewed as impure and unmarriageable.
According to official figures from 2007, 89% of women and girls in Sudan aged 15-49 had undergone some form of FGM/C, one of the highest rates in the world. Estimates made during 2013 suggest that this figure may have fallen by 3% to 86%, but the data is scarce.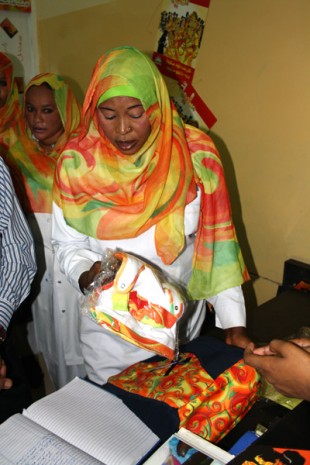 If they have indeed fallen, this is in large part due to a pioneering approach in Sudan, supported by DFID, called 'Saleema'. This is a unique initiative combining innovative communication techniques with a large scale dialogue about changing social norms around uncut girls.
Saleema means 'whole' in Arabic, referring to the need to maintain what Allah has given. Being born Saleema means being born whole, and the initiative aims to encourage parents through information (and small gifts such as a pretty outfit for the new little girl, in the distinctive and lovely Saleema colours) to commit to keeping their daughter 'Saleema'. Saleema has been so successful that it is now being replicated in other countries.
Today I went to visit a government-run hospital in Kalakala, a suburb of Khartoum, which has been designated a 'Born Saleema' health facility by the Ministry of Health. There I met the hospital's impressive medical director, hospital staff and new parents, and saw how the abandonment of FGM/C starts at birth with parents' commitment not to cut. Of around 600 deliveries a month, 450, or 75%, of the girls are declared Saleema – an extraordinary achievement.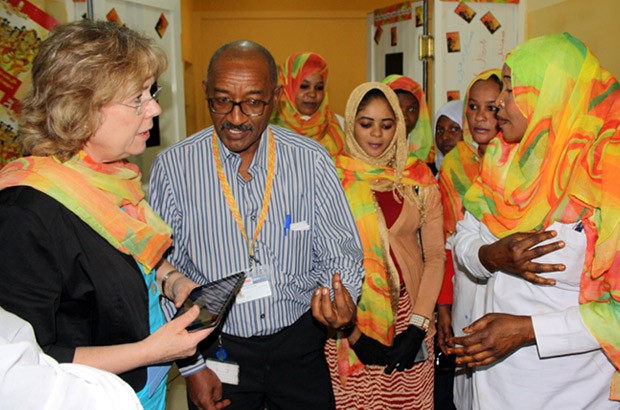 I met one member of staff who had cut her older daughters, now aged 19 and 20.  Then she heard about Saleema, and decided not to cut her 12 year old. I met that young girl, who was so proud to have been born, and to have stayed, Saleema.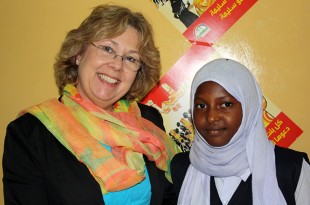 And I met grandmother after grandmother, sitting on the end of their daughters' beds, holding their granddaughters in their beautiful Saleema bibs. If the Saleema programme is having such an influence across the generations, then Sudan really can end FGM within a generation.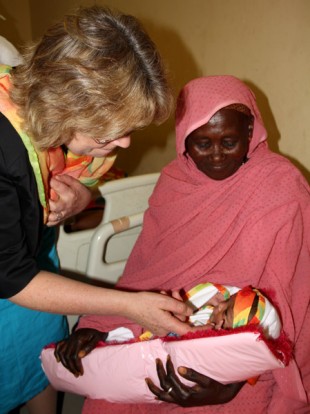 UK aid is providing £12 million over 5 years, through UNICEF, UNFPA and WHO, to support national efforts to end FGM/C in Sudan. The programme aims to reduce the prevalence of FGM/C, reduce the percentage of women who believe the practice should continue, and encourage 1400 communities publicly to commit to abandon the practice. To date, 126 communities have made such a declaration.
As well as supporting the community commitment and social norm change that are essential to ending FGM, the UK is supporting the development of the legislation and policies that will underpin changes in social norms.
The government of Sudan has signed the Girl Summit Charter, which states that the practices of child, early and forced marriage and FGM/C must end, and that governments must design and implement effective, properly funded policies and legislation to help achieve this and to protect anyone at risk. To date, 3 states out of 18 have passed legislation banning FGM/C – but it will be crucial that the national Parliament passes and implements legislation as well.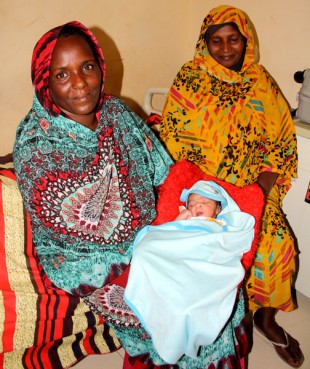 There remain, as everywhere in the world, multiple challenges. Culturally, it is not seen as appropriate for men to talk about issues relating to women's bodies. The government may not want to approve the legislation and strategies that are being developed, because they challenge accepted cultural practices and may be unpopular. Earlier in the week, I had the privilege of meeting some of the bravest people I had come across: Sudanese academics and civil society representatives working on sexual and gender-based violence, and facing censorship on a daily basis. The fact that they still have to operate in such an environment means there is a way to go yet.
Despite the challenges, bringing the issue into the public domain is essential, and the UK is committed to continuing to support the Sudanese leaders who are driving through change with programmes like Saleema.
Through them, all Sudanese girls will one day stay whole. And then, at least in one area of life, as infants look up at us, we will know that the path for girls and boys will not be quite so divergent.
Sign up for email updates from this blog, or follow Lindsay on Twitter.