If you were to ask me for a country that has undergone real change in the last quarter of a century, I would be hard pushed to think of a greater example than South Africa.
I've been to South Africa a few times, the first in 1989. Since then, the country has come a very long way. It has become an economic powerhouse and a country with which the UK now has a relationship of mutual cooperation – sharing knowledge, expertise and skills, rather than providing aid.
And yet, like every other country, South Africa still faces challenges. To galvanise action on the international day for the elimination of violence against women and girls last week, I went back to South Africa to look at the causes and extent of gender-based violence and inequality.
50% of women in South Africa have experienced violence. And a shocking 39% of men admit to having carried out acts of violence against women.
Yet on this issue, too, things are starting to change.
The first thing that struck me was how passionate and committed local civil society organisations were in their work to end violence against women and girls. Many of these organisations are leaders in gender development policy not only in South Africa, but across the continent.
One of these organisations is GenderLinks, a coalition of civil society groups promoting gender equality across Southern Africa.
I was a privileged to meet a dedicated group of campaigners from Genderlinks, including a survivor who had been raped 3 times, on the last occasion contracting HIV.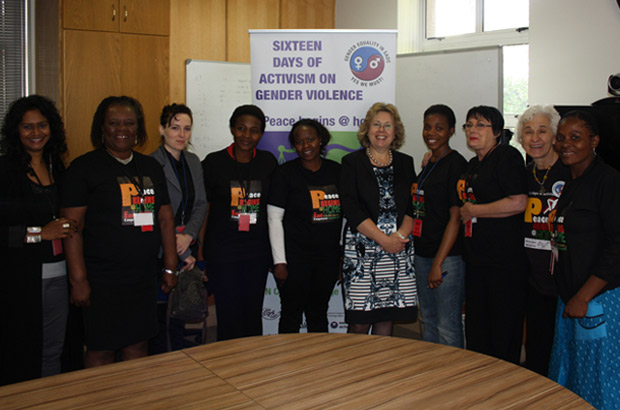 Her story of violence and impunity was shocking, but with support she battled through and emerged stronger than ever. She received skills training that has now got her a job in IT, managing over 30 other individuals.
Her story showed that female economic and social empowerment is key to ending the cycle of violence. Genderlinks, like the UK government, is pushing hard for proper recognition of gender in the post-2015 development goals.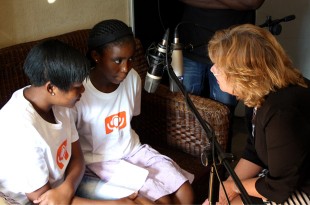 Change was also very much the theme of the Powerful Young Leaders radio show that I visited in the Mamelodi township.
Every Saturday, young people from the area broadcast a show on the local radio station called Mams FM, addressing issues ranging from relationships and violence to sexuality and drugs.
They are a hugely passionate and confident group of teenagers – not least when they were grilling me on air! These young people have been given a powerful voice which they are using to challenge the status quo, to raise awareness and to support their peers.
Youth leadership is what will help transform attitudes and underpin South Africa's development.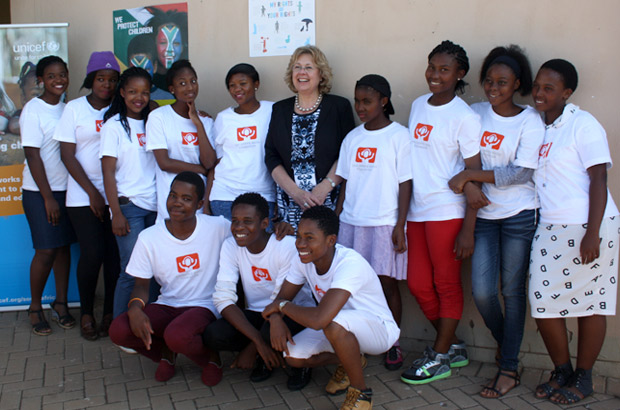 LoveLife is an organisation that has been instrumental in educating and inspiring young people. I first visited them 10 years ago and it was great to go back and see how far they have come.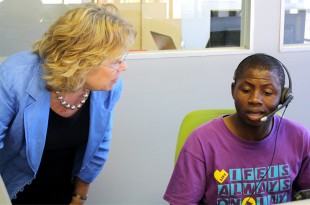 I visited their new call centre, which provides advice, counselling and referral services for young people and parents on HIV, sexual health, relationships and gender-based violence.
Across the world there are many programmes like this that have been successful in improving the lives of individuals and communities. But when it comes to preventing violence against women and girls, much more information is needed about what really works.
So I was delighted to launch DFID's flagship global programme of £25 million for ground-breaking research to identify what really works in preventing violence. Speaking at the South African Medical Research Council, who will undertake the research, it was clear that this information will fill vital gaps in the evidence, including around the role of men and boys.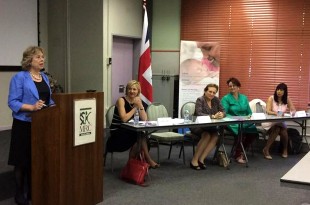 The great tragedy of much of the research to date is it has ignored the role of men and boys. Yet it is impossible to end gender violence without men and boys.
So it was refreshing to meet Sonke Gender Justice whose 'One Man Can' campaign encourages men to become actively involved in advocating for gender equality, preventing gender-based violence, and responding to HIV and AIDS. It is an innovative initiative and I hope that in the years to come we will see many more men and boys making a public stand against the violence that affects all our societies.
Just as we have seen a huge shift in South Africa over the last 25 years, so too can we tackle violence against women and girls. Working together, men and boys, women and girls are ensuring that change is in the air.
Sign up for email updates from this blog, or follow Lindsay on Twitter.