When I was travelling in Kenya recently, I had a graphic reminder that gender-based violence and HIV is right there in front of us in many African countries; we just don't all notice it all the time.
I went through Machakos on the way to the cosmopolitan coastal town Mombasa and certainly wasn't expecting anything extraordinary to happen. Whilst there I saw a group of young women and girls, and there was something about their manner which made me curious so I crossed the road and spoke to them through an interpreter.
My first impression was that the women were between 16 and 20, and that despite their young age, their eyes were somehow very old. I was about to find out why. I also noticed that they were all mothers.
These women, who are still considered as girls in Africa, had crossed the border from Somalia illegally. To them, the option of being illegal in Kenya was much better than experiencing the hardships in their home country. Two of the young women had been raped on multiple occasions by rebel soldiers and the armed forces who were supposedly there to help them. They had been forced to use their sexuality as currency to get food and other resources for survival. They told me that there was a hierarchy of who received help, and that they were at the bottom because of their gender.
The other two girls I spoke to had equally horrific experiences. One was raped by her father, the other by her stepfather. When they tried to speak out, no one would listen and they were ostracised. The first young woman was left to fend for herself so she became a sex worker, dependent on the kindness of different family members. The young woman who was raped by her stepfather fell pregnant and was married off to an old man who already had five wives and who abused her. She contracted HIV.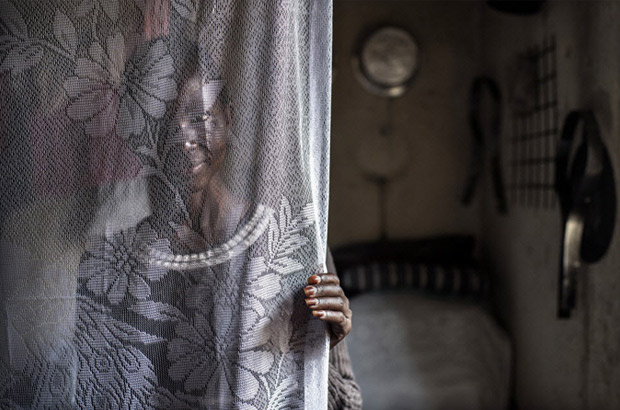 For these young girls - and others like them across Africa - they experience not only sexual violence but are exposed to the very high risk of contracting HIV. They are doubly vulnerable. What we need to keep on reminding ourselves is that this is the case during times of conflict as well as during peacetime in democratic and peaceful countries. Sexual violence and HIV often go hand in hand. All this continues despite the numerous regional and international agreements such as Security Council Resolutions 1820 and 1325.
The big question for us at the International HIV/AIDS Alliance, and for others working to combat gender-based violence and HIV, is what can we do to change this situation? Of course integrated sexual and reproductive health services, HIV prevention services and antiretroviral drugs for treatment are hugely important. But medical services cannot operate in isolation. Medical treatment does not address the psychological trauma of violence and abuse. How do we assist with the recovery process? Health services alone do not address the extreme vulnerability and complexity of people's lives.
At the Alliance, we recognise this and do our best to work with communities to strengthen local responses to violence and HIV. But we need substantive change at all levels to address the burden of violence that falls on women and girls and the resulting vulnerability to HIV infection as well as the long term social impact it has on women. We need greater investment in gender equality and women's empowerment to tackle the root causes of violence against women and its intersection with HIV as a medical and social phenomenon.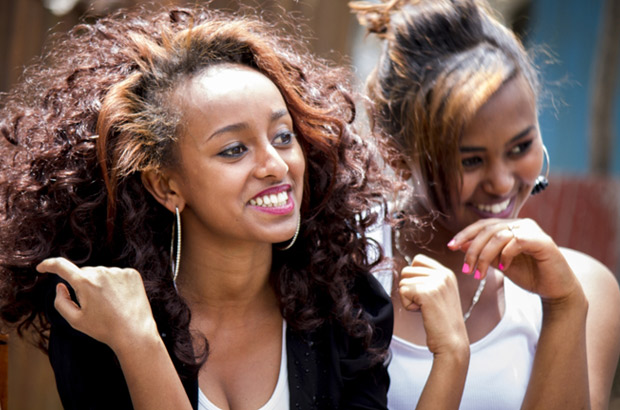 Through the support of donors including the Department for International Development, the Alliance is in turn able to support national partners in their efforts to reduce violence against women and girls and to strengthen resilience and response mechanisms. In South Sudan for example, Alliance for Community Health Initiatives (ACHI) has sound experience of implementing community-based programmes addressing the twin epidemics of HIV and violence against girls. ACHI currently provides information and services on sexual and reproductive health and rights and HIV to young people aged 10-24, working with young boys and girls on issues such as gender equality and avoiding violence.
I was glad that I stopped to talk to those four young women in Machakos, even though their stories were heartbreaking. They are a reminder of why we do the work we do, and just how much further we need to come to make life safe for vulnerable young girls and women.
Women and girls' empowerment lies at the heart of the UK government's development agenda. As outlined in the 2011 HIV position paper Towards Zero Infections, and its Two years on review in 2013, DFID seeks to promote the ability of women and girls to protect themselves from both violence and HIV transmission.
DFID continues to scale up programming on violence against women and girls, with targeted programmes in 19 countries, including those particularly affected by HIV such as Malawi, South Africa, Zambia, Nigeria, Mozambique, Kenya, Uganda and Zimbabwe.
———————————————————————————————
Please note, this is a guest blog. Views expressed here do not necessarily represent the views of DFID or have the support of the British government.
Keep in touch. Sign up for email updates from this blog.