For many of us, the New Year may mean resolutions vaguely made and probably never kept. They usually concern less than fundamental things. But for the people of Darfur, caught up in a now largely forgotten conflict, 2015 has so far meant trauma and hardship. Over 20,000 people have been displaced just since the 1st of January.
That's why I'm here in Darfur this week, to re-focus the spotlight on this terrible humanitarian crisis. In addition to those who have been forced from their homes so far this year, 430,000 people were displaced in 2014, and 4.4m Darfuris need humanitarian assistance. This conflict is one of Africa's longest-running – but it would be easy to think it had ended long ago as other crises have taken centre stage.
The situation here is devastating – but there is so much we can do. The UK is committed to the people of Darfur, and the people of Sudan as a whole. So I announced this week that the UK will contribute a further £7 million to the UN's Common Humanitarian Fund appeal for Sudan.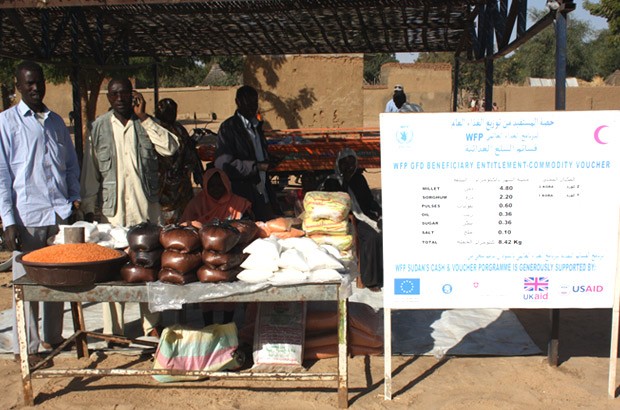 This funding will provide life-saving food, health services, water and sanitation, and support for families forced from their homes. It will also ensure that children displaced by conflict continue to receive an education.
Yesterday I visited some truly inspiring projects the Department for International Development is funding here in Darfur, through partners such as the World Food Programme (WFP), International Medical Corps (IMC), HelpAge and Concern Worldwide. I was hugely impressed by the bravery and commitment of the people working to deliver projects here in an incredibly tough environment, where humanitarian access remains difficult.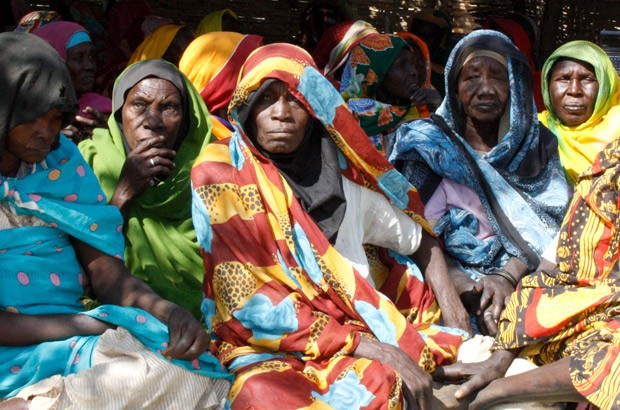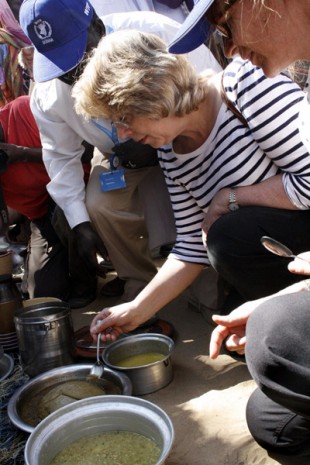 I saw a fantastic programme run by WFP, which provides vouchers for internally displaced people (IDPs) that they can exchange for staple food such as sorghum, millet and groundnut oil. This enables people to make the meals with which they are familiar, and enjoy. In the IDP camp of Ardamata I was given the wonderful opportunity to sample some of the dishes that a group of women had made – and was struck by how both delicious and filling these were.
I was delighted that we were assisting not only the young, but also older people, who when their families and communities have been torn up by the roots, can be especially vulnerable. At a HelpAge project, not only were older people encouraged to come together, and clearly enjoy each other's company, with some leading others who had lost their sight in by the hand, but other support was given to them. The provision of seeds and goats for example seemed a clever move – few might themselves be able to plant the seeds or tend the goats, but it helped them have a place and value in their families, something which might have been undermined by the circumstances they were in. Their stories were extraordinary, inspiring, optimistic, yet born of desperate circumstances, telling of long lives before the conflict of the last 15 years, somehow matter of fact about the loss of sons or daughters when marauders entered their villages.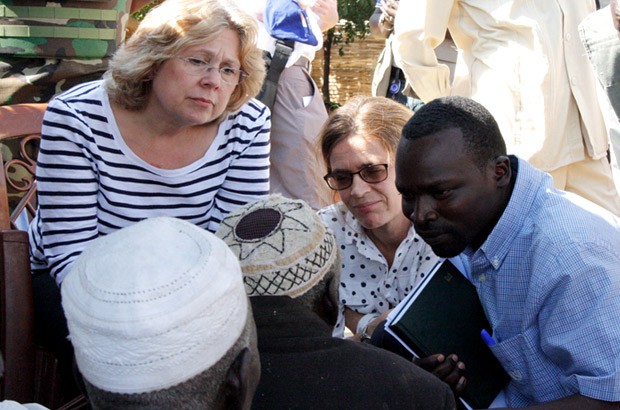 I also visited a health clinic managed by IMC, which had succeeded in ensuring that 80% of the women in the camp were delivering their babies with assistance from trained medical staff, reducing maternal and neonatal mortality. I met a very new little Darfuri, born ten minutes earlier, her mum sleepily recovering from her safe delivery. I also met a 13 year old, expecting her own infant, a reminder of the urgent need to ensure that children should not themselves yet be mothers, and reinforcing why a key role for that clinic is to assist with reproductive health, and why it is important that within schools and communities that message is one that people hear. But I also saw signs of the high level of violence against women and girls, even in what should be the protected setting of an IDP camp, and the difficulty of girls having choice in their lives.
And to build on the success of the clinic, Concern is delivering a successful nutrition programme which treats children suffering from acute malnutrition and builds children's and women's awareness of good nutrition and the benefits of breastfeeding.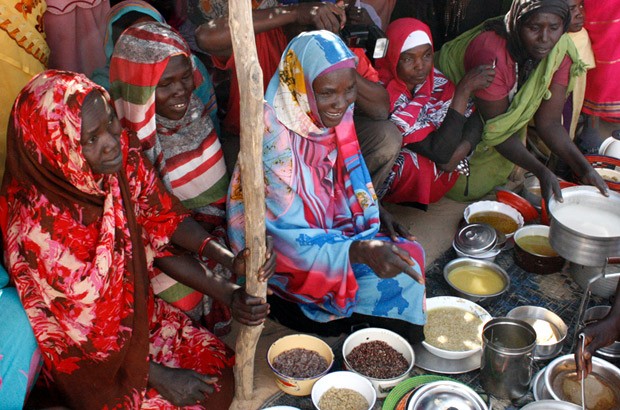 This morning I visited a school the UK supports in the camp of Riyad. Although very basic – there are only 3 trained teachers for 870 pupils, class sizes are huge and classrooms are open to the elements and the occasional wandering animal – the school now has text books and provides psychosocial support and advice on issues such as early marriage. When I picked up an exercise book, I was very impressed by the level of what the children in the first grade were doing – and the evidence of their teacher's marking of their work.
Despite the inspiring projects I visited, people I met and stories I heard, the conflict has been going on for so long that I met teenagers who have been in an IDP camp all their lives – and there is no sign that it will abate soon. The international community needs to be committed for the long term, and we must not become fatigued.
But nor should we assume that the situation is hopeless. We are delivering results, and we are starting to do things differently. We need to ensure people are able to build their resilience and ability to cope with what will continue to be a protracted crisis, reducing their dependence on food aid and ensuring they have basic healthcare, quality education and livelihoods.
At the same time, we must continue to push for lasting peace. This week I met with Sudanese ministers and officials to discuss the political reforms needed to bring about a genuine political settlement.
That way, one day, we won't be counting the number of people fleeing their homes each January – but seeing a brighter future in a new year.
Sign up for email updates from this blog, or follow Lindsay on Twitter.