I called her today, the phone rang twice and she picked it up the third time. Like always the conversation started with: "How are you?" The 44-year-old calmly answered my call. "I am well, just calling to say hi," I reply and smile at how our conversation is predictable, but not this time. "Things are getting worse here, you would think it's the new fashion trend, come to Kuria and see it for yourself." She sounds worried for the first time. "I told you and I can assure you this culture is here to stay," she firmly tells me, with a resounding finality in her voice.
There is something about her voice – maybe it is the eloquence, the polished English, maybe it's because she has been an English teacher for 2 decades. I have her mobile phone number and her real name, I know her matrimonial home and the number of children she has. I also know that she forced her only daughter to undergo Female Genital Mutilation (FGM). Yet she is a head teacher in a school in Kuria East, a district on the Kenya – Tanzania border.
I have never understood why she supports a cruel cut, which she says was too painful to be put into words. She is a victim too - she was cut as a young girl.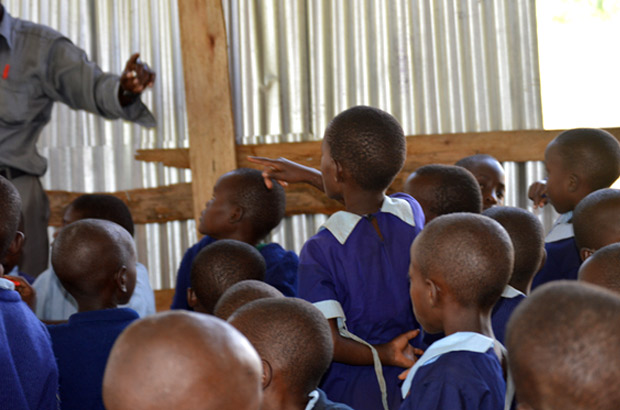 Our agreement in May when we first met while filming for my television report, was she remains anonymous to the "judgemental Kenyan public" as she bluntly refers to the anti-FGM campaigners. So I will call her 'Mary' a name I have called her in my previous publications and conversations.
As a features reporter at Citizen TV, Kenya, with an interest in issues affecting girls and women, I have done over 10 stories on FGM including one for an Australian online magazine, Ann Summers Reports. But it's while working on the series "The Elite Also Cut" (Part 1, Part 2) and spending a week in Kuria, that it dawned on me that FGM had so many faces, so many colours. And like a chameleon FGM can camouflage.
On a previous occasion Mary had told me how she colluded with a nurse, a government employee, to perform FGM on her daughter. "This particular nurse used a razor blade to cut, we were among those who did not want to go to the traditional woman, so we paid the nurse to cut that part. When you are living with your people you have to preserve that culture," she said.
Mary was confirming what she told me then - that even with tougher laws, a miracle is needed to stop the vice in Kuria. "My neighbour who has 2 children has decided she wants to be cut, she is in seclusion as we talk, she is fed up with the ridicule, can you imagine that?"
I try to imagine the magnitude and how rooted FGM is. A journalist based in the northern part of Kenya has had all his daughters cut despite the fact that he has taken pictures of the cruelty of FGM and written moving stories on the same. His first and second wife has gone through the practice, one was cut during child birth. He will not stop taking pictures, he will not stop writing stories on FGM but he is a great supporter of what he calls their culture.
I think about the girls who want the cut so bad, girls pushed to the edge of the knife by peer pressure, girls too young who want to fit in with their age group and teenagers who lack role models.
Rose Danita Mwita is a teacher in Kuria who has gone against the tide. Being the head mistress at St. Cecilia Kegonga Girls primary school, she tries to change the belief some teachers have. "These teachers take their girls for circumcision," she told me. "They drive big cars, some of them are daughters of teachers, chiefs, doctors, policemen and they are not discouraged and the government does nothing about it."
Professionals like Mary and the nurse who carried out the outlawed vice know too well about the prohibition of the Female Genital Mutilation Act, 2011 which has tough penalties including life imprisonment on FGM offences.
As I chat to Mary I think back to the Pokot women I met back in April 2012 in Tangulbei who made me laugh for 90 minutes. The sight of elderly women on a football pitch, crowding around one ball is priceless. But the sight of women who remove their beads, bare their feet and use their legs to kick out female genital mutilation in their community is encouraging. A primary school has been turned to a rescue center with the support of these women.
According to the United Nations Children's Fund (UNICEF), more than 125 million girls and women alive today have under gone some form of female genital mutilation in 29 countries in Africa and the Middle East. In Kenya FGM prevalence stands at 27% for women aged between 15-49.
I remind Mary of this, as we wind up our long chat, full of flash backs, reflections and a bit of laughter. I tell her, "I hope your daughter will not inflict the same pain to your future grandchild," she chuckles, and replies "Let's wait and see".
What if Mary's daughter does not cut her daughter? When the cycle is broken once, it will be broken forever.
———————————————————————————————
Please note, this is a guest blog. Views expressed here do not necessarily represent the views of DFID or have the support of the British government.
Keep in touch. Sign up for email updates from this blog.