Female Genital Mutilation (FGM) is a human rights abuse. The practice seriously damages the physical and mental health of women and girls around the world, and can even cause death.
When I began my African Well Woman's Clinic at Guy's and St Thomas' in 1997, no one talked about FGM. Now, almost 20 years later we have begun 2015 in a strong position – our survivors have voices that are being heard and the media is sensitively supporting our work.
This International Day of Zero Tolerance to FGM on 6 February will be a momentous one. Following the Girl Summit in July 2014, the progress and support to end FGM not only in the UK but around the world is really picking up speed. FGM is no longer a 'hush hush' topic; people are talking out loud about it and are no longer able to hide behind the silence.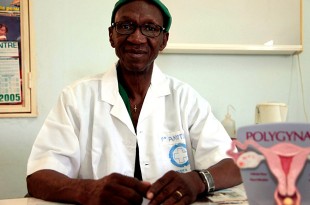 I'm so grateful for the support of the media over the past year or so, particularly the London Evening Standard. Because of their coverage and support, young girls and women are encouraged to speak to each other and their families about FGM.
There is however a threat that could be very damaging to our hard work and campaigning to end FGM if we do not silence the motion right away – this threat is the suggestion of medicalisation. The concept stems from the idea that FGM would not be harmful if it was done in a clean and sterile environment. It is true that the unsterile equipment and dirty environment that FGM is performed in adds to the dangers of the practice, and it is true that in most cases the same unsterilised razor blade is used on girl after girl – just ask my friend and fellow campaigner Hawa Sesay– her cousin contracted HIV when she was subjected to FGM in Sierra Leone.
Medicalisation, however, is and never will be an option for FGM. A clean razor blade cannot save a young girl from pain, hemorrhage, infection, painful sexual intercourse and give birth safely and not to mention the psychological after effects of FGM. There is no room for medicalisation. It will deny girls of their right to freedom and health. We must stop any conversation about this.
In my eyes there are things that all medical professionals can be doing to improve the lives of women and girls affected by FGM and to eliminate it from happening. Firstly, we need to create safe and welcoming environments for survivors to be able to meet each other and be able to talk about their experiences; we need to engage with the community, sign posting to the right services; we need to focus on communication and language barriers to enable us to give tools and information to empower. This includes safeguarding information, so families are informed and know how to help themselves and their siblings, for example the NSPCC helpline phone number.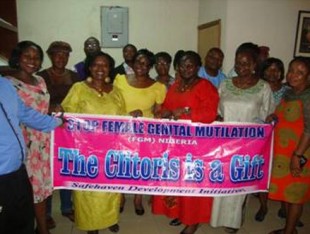 The work and support of the Department for International Development (DFID) is crucial as we continue to campaign and fight to end FGM. Thanks to some of their funding, I was able to go on a scoping visit to Nigeria with Efua Dorkenoo to find out in more detail about the size of the problem of FGM in the country. I was shocked to find out that Nigeria has one of the largest numbers of FGM cases in the world. The information we gather on these visits feedback allowing us to begin a global movement – we can inform the government on the whole picture and look to build robust international relationships to encourage world leaders to join forces to tackle FGM together.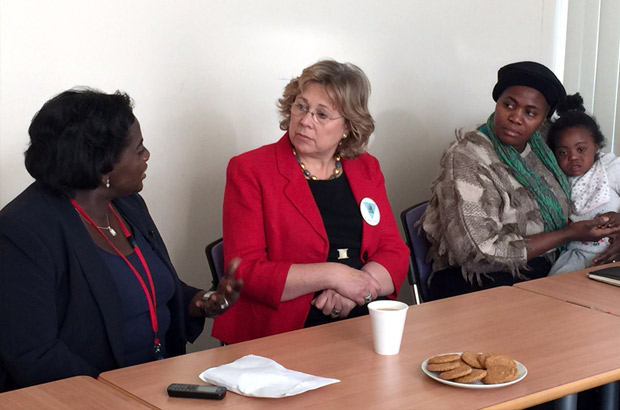 Baroness Northover, International Development Minister for DFID, who herself once worked at St Thomas' in the 1980s, visited my clinic recently and spoke with midwives and managers to seek their views about the government's plans for a new mandatory reporting duty, which was recently consulted on by the Home Office.
It was a pleasure to welcome Baroness Northover to St Thomas' and I hope the visit was both informative and eye-opening for her. The time she and other colleagues from DFID are taking to see the realities of FGM, to discuss the issues with campaigners, and to hear from frontline staff about reporting FGM is crucial in our joined up response to end the practice.
As the 6 February approaches, I look forward to another successful year ahead. It is a tough challenge, but by working together, empowering communities, and educating everyone about FGM, I know that we can end FGM in a generation.
This blog is dedicated to Efua Dorkenoo, we will continue to campaign and fight in her name.
———————————————————————————————
Please note, this is a guest blog. Views expressed here do not necessarily represent the views of DFID or have the support of the British government.
Keep in touch. Sign up for email updates from this blog.