The 134 years since Kinshasa was founded have witnessed many people coming and going. Nowadays it is mostly development workers, peacekeepers and, encouragingly, an increasing number of businessmen and women who flock to Africa's third-biggest city. I am one of the latest arrivals.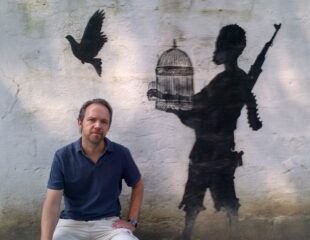 I recently took up post as head of the British development programme in the DRC, with offices in Kinshasa and Goma. I moved here with my wife and children, after living in Abuja, Nigeria, for the last three years. I had heard a lot about Kinshasa in the months leading up to my arrival. I think that I received good advice because my first impression is that Kinshasa has all the contrasts that I heard about: it's full of excitement and chaos, beauty and squalor, potential and inequality. In short, it does feel unlike any other city that I have lived in.
I'm spending my first weeks asking lots of questions. But I have also been asked a few. I was surprised that a number of people wondered what I was really doing here. Just a few days ago, a journalist from a leading radio station probed very hard on this! I've learned that there are several reasons for this question. The UK is not as well known in the DRC as it is in other African countries. This is because of language barriers and limited historical links, although a British man, Henry Morton Stanley, shaped much of the early European engagement with what is now the DRC.
It also doesn't help that we are known by three names: British development programme, UK aid and Department for International Development (DFID). To make matters worse: none of them is easy or quick to pronounce in French!
But underneath these brands is a clear vision: to support the DRC's development by meeting immediate needs whilst helping to build a better future for the Congolese people. Over the last five years, the UK significantly broadened and deepened its development partnership with the DRC, investing $460 million last year. We work on a broad range of issues (from education to security) and at all levels (from community to national government).
Now is an important time for us. We have just started work on our strategy for the next five years. I will use this blog to share our stories and experiences. But I also hope that it becomes a forum to debate ideas and priorities. And I would like to use it as a platform for you to challenge us on what we can do better.
Please tune in once a while, share an idea or give us feedback!