Three years ago, recognising widespread human rights discrimination and violence against girls, the United Nations (UN) made a promise to observe the International Day of the Girl Child on 11 October, and the theme this year is the power of the adolescent girl.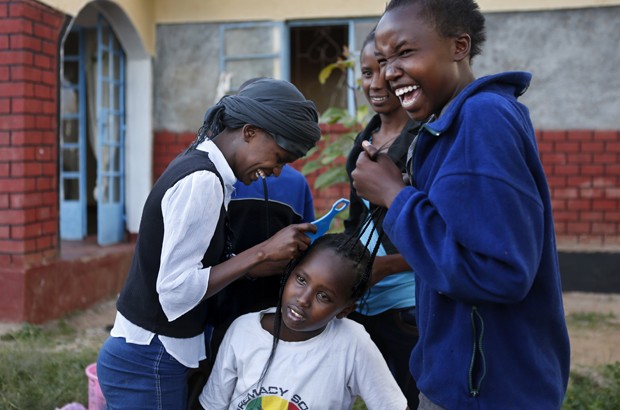 This day is an opportunity to raise awareness of the different types of discrimination and abuse many girls around the world face. As we mark this day, our promise must be to ensure girls worldwide survive, thrive, learn, reach their full potential and achieve their dreams, thereby unleashing their latent power.
The International Day promotes girls' rights and highlights gender inequalities that remain between girls and boys. These inequalities are played out in many ways. One example is the practice of Female Genital Mutilation (FGM).
Today more than 125 million girls and women have undergone FGM globally, and over 3 million more are at risk annually.  FGM is an extreme expression of gender-based inequality and a form of gender-based violence, as the UN recognised in its 2012 resolution calling for its global elimination.
Despite this resolution, and almost 30 years after the fight against FGM started, the practice remains a global issue and most prevalent in Africa, where it is still practiced in 29 countries.  FGM affects children, women and adolescents.  Adolescents like 15-year-old Lisa, who went through it at age 8.
I met Lisa at a conference and we started talking about her experiences over lunch. She discussed the pain she endured, and the dreams and hopes lost by her and so many others.  But 2 years ago, Lisa joined a youth network fighting for the rights of young women in her community. She knows she is relatively lucky now, being back in school while many of her friends were married off after undergoing FGM.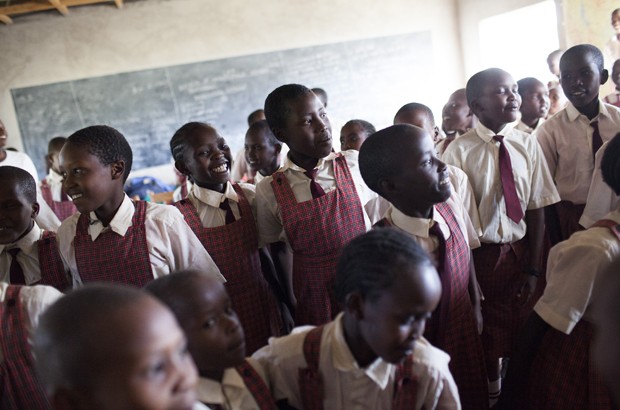 She talked about the role young women like her can play in supporting other young women. At her young age, she vows to be a defender of her peers who have undergone FGM and those at risk.  Through her work in the network, she has helped rescue girls from FGM.  She has restored their dreams and their dignity.
As we separated, Lisa's parting words to me were: "The power of change begins with us".  As I mulled over that remark, I realized we cannot fight inequalities if we don't include the Lisas of this world.
Lisa speaks to the very essence of The Girl Generation, a DFID-funded social change initiative that provides a global platform for galvanising, catalysing and amplifying the Africa-led movement to end FGM.  Young people are the heart and soul of this movement.  They provide the inspiration for The Girl Generation.  They are the future parents, leaders and critical actors in ending FGM in their generation.  We believe they have the power to galvanize the change they want to see.
This year, as we join other leaders around the world to celebrate the power of the adolescent girl, I celebrate Lisa.  Let us echo the UN promise to Lisa that we will harness her power so that together we bring an end to the discrimination and violence against girls.
--------------------------------------------------------------------------------------------------------
Please note, this is a guest blog. Views expressed here do not necessarily represent the views of DFID or have the support of the British government.
--------------------------------------------------------------------------------------------------------