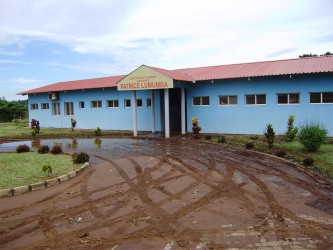 It was a real pleasure to meet Octavio Dosantos in the Patrice Lumumba health centre during my recent visit as part of the annual evaluation of the health sectors performance in Mozambique. Octavio had recently been transferred to this health centre, which we visited shortly after torrential rain had filled the entrance drive way with mud. He acknowledged his limited local knowledge, but was enthusiastic in presenting the health centre's infection control programme. The future of Mozambique's health care system depends upon being able to attract and retain young professionals like Octavio, so that they can contribute to improving community health.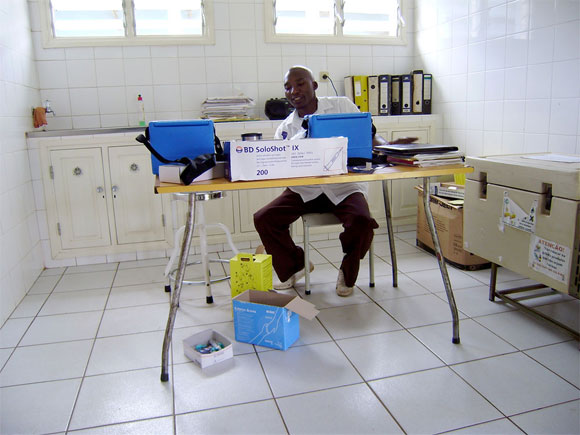 In the attached photograph you can see beneath Octavio's desk that he is equipped with a yellow box intended for the disposal of syringes and needles and other boxes for sorting waste that represent an infection risk from non-hazardous forms of waste. The hospital has clear policies for separation of various forms of hospital waste to try to ensure that materials contaminated with blood or other potentially infected body fluids do not contaminate the local environment.
As he gets his feet under the table in this new job, Octavio's role will increasingly take him outside of the health centre to work with communities, increasing their awareness of the importance of sanitation and good hygiene behaviour and trying to improve access to clean water.