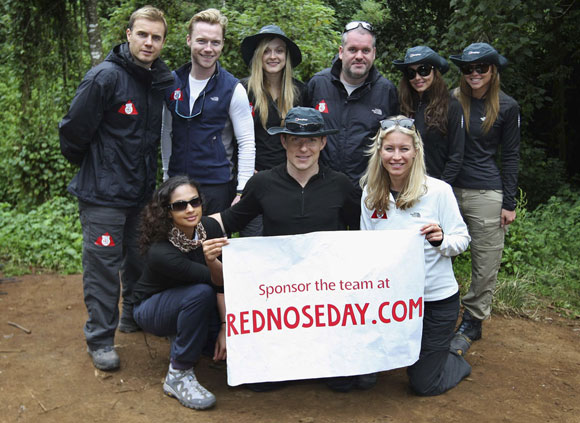 Nine celebrities arrived in Tanzania this weekend to climb Kilimanjaro for Comic Relief and I was lucky enough to be part of the welcome party! As well as being extremely excited to meet the idols of my teenage years (Gary Barlow!!!! Ronan Keating!!!!) it was fascinating to learn more about Comic Relief and the work that they do, and join teams BBC TV and Radio One while they were preparing for the fundraising night ahead.
Although the nerves were showing as they contemplated the eight days slog ahead of them, the celebrities are driven on by their first hand experiences of the fantastic Comic Relief projects which they have visited in order to make short films for the night. I spoke to Ben Shephard, for example, who had been to visit a street children centre close to Kilimanjaro a couple of days ago and he said how proud he was to be helping the boys he met.
For many of them it was their first visit to Tanzania, and they were asking me lots of questions about the country, the people and development progress in general. We talked about how the work of DFID and the work of projects sponsored by Comic Relief complement each other. For example through the help of DFID and other partners, the government of Tanzania has been able to make primary schooling free, but hurdles still remain for many poor children in accessing this free schooling. Projects like the street children centre, which helps some of the most excluded children access education, depend hugely on external funding from organisations like Comic Relief.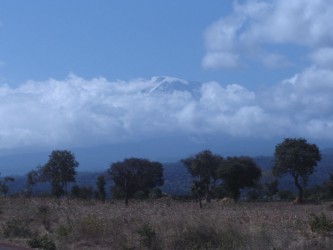 I was happy to tell them that in 2009, DFID have partnered with Comic Relief to match their UK fundraising for education - up to £5 million.
We think it's a great cause, and I encourage you to give generously, and to watch the programme about the climb on the 12th March, and you can watch their progress over the next few days online.