Last night, I had to abandon my room - it was just too hot inside. So I set up on a mattress outside the door under a mango tree. It was a busy night.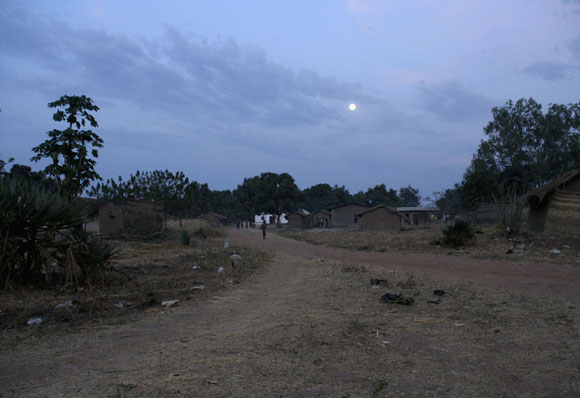 There was a party on in town. I could hear the low beat of drums, and the singing – mesmerising and unnerving at the same time. A wedding, perhaps, or a funeral.
Later, the party wound down, and I listened to the scratchings and scurryings, twitching and rustlings of the nightlife around me. Something started to cavort on the tin roof nearby. As I was dropping off to sleep, a mango crashed to the ground near my head and almost gave me a heart attack.
Before dawn there was a new kind of singing - the choir was practising. As the sky grew lighter, I realised that I was not alone. Hundreds of ants were teeming across my mattress, the soldier ants waving their pincers as they guarded the flanks. Under my mattress, I found a dead lizard. Ant breakfast.
This is my last day in Central African Republic, and then it's back to the very different rhythm of life in headquarters. At least there are no dead lizards. This week my colleague Dominic will take up the blogging baton as he visits Zimbabwe. Watch this space.