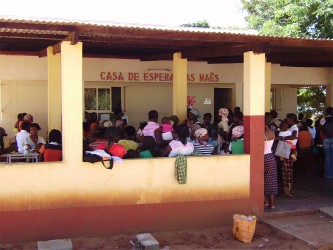 I am showing my age now by making reference to this old British sitcom in the title of this blog, but it does sum up the events of today quite well! It was 41 degrees centigrade when we arrived in Chibuto, on the third day of the annual evaluation visit to Gaza Province. The fans were not working in the crowded antenatal clinic and we sat and sweated as we went through the health centre records to find out if the data provided by the centre on the number of women receiving anti-retroviral treatment (ARV) to prevent the transmission of HIV from mother to child, were accurate.
Gaza is one of the most heavily affected provinces in terms of HIV prevalence, with up to 27% of pregnant women being HIV positive. The life line that ARVs offer is vitally important, both in terms of preventing infection of newborns, but also in terms of prolonging the life of their mothers. I felt for the staff who will have to continue to work in less than ideal conditions long after we have gone.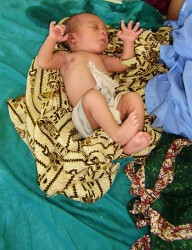 We arrived in the maternity unit to look at hospital cleanliness and procedures just after the baby in the attached photo was born. The mum looked exhausted as you might expect, but she liked the photo and this little chap was full of life.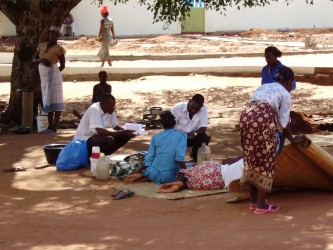 By the afternoon, the clinic has managed to see most people and the staff were able to talk to the few remaining women who were waiting in the shade of a large tree in the centre of the hospital grounds.
The hospital was being renovated, so all around there was chaos of rubble and dirt, along with a couple of chickens, they seem to be a feature of a number of the rural hospitals that I have visited.