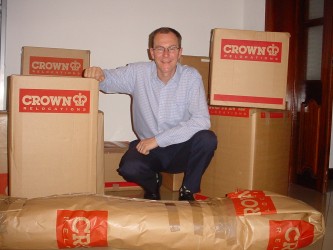 It was an exciting moment as the green truck with 'The Big Green Moving Machine' painted on the front pulled up my driveway here in Kigali and delivered the boxes that Terry the packer had so carefully wrapped for me four weeks ago. I haven't brought very much because my family's still in England and needs our stuff, but it was good to get my bicycle (and to fix back on the saddle, pedals, handlebar and seat which they remove for transit), home photos, and my binoculars.

It's good to have the binoculars because I can now get a good look at the swallows I mentioned in Dear Olly.  They have been on the ledge every morning, and, for the birdies amongst you, are called 'Wire Tailed Swallows'.  There is quite a bit of bird life around my house as it is just near a small lake, which I have found good to run around, and local residents enjoy relaxing by. Kigali is a small city of less than a million people, and has quite an open, green feel about it; the Government works hard to ensure the city is clean and pleasant, and maintains parks and memorials well. One of the really impressive actions here has been to ban plastic bags; the only containers you can get are strong bags made from paper or natural fibre.  If you come to Kigali, be prepared to have to leave your duty free plastic bags (but not the contents) at the airport!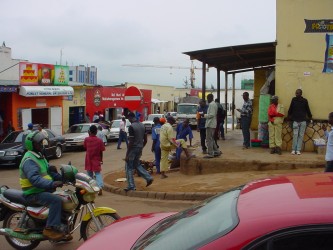 The first couple of weeks have spent getting to know my DFID team as well as the  partners of our development programme.  My role essentially is to be the main point of contact for DFID's work in country, to provide direction for the team, and to scrutinise the programmes we support to ensure they are achieving real impact. My strongest impression so far is the determination of the Government of Rwanda to drive forward development for the country, as quickly as possible - whether this is in registering land holdings, improving health services for pregnant women, or providing care for the HIV-positive victims of the genocide - all things that DFID is financing in Rwanda.  This is a country in a hurry.