A current hot topic in development circles is whether at the upcoming UN general assembly meeting in New York,  the advice of a topic level panel will be heeded to create a UN 'super-agency'  for women. Currently a number of different UN agencies get involved with gender related work.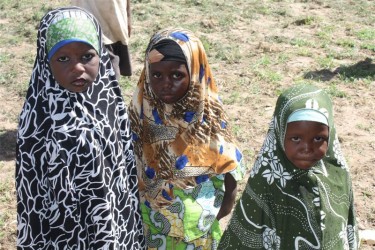 However there is a groundswell from some governments (not least, the UK as was argued in DFID's new White Paper - see section 6.18 of this PDF) as well as other agencies that the work is fragmented and inefficient and doesn't provide effective support and advocacy for the 3+ billion women and girls on the planet, many of whom have to put up with an awful lot of abuse and discrimination.
UN reform, such as the One-UN initiative  (co-ordinated support from all UN agencies working within a developing country) is already under way in a number of countries. I'm curious whether there's any appetite for sectoral UN agencies: UN Water, UN Education or UN Health for example?
While the UN is being criticised for a lack of an overall coherent approach to women's empowerment, I'd like to stress there are many excellent individual gender initiatives on the ground, as I witnessed last week during a trip to the Girls Education Project (GEP), that UNICEF implements in Northern Nigeria in partnership with DFID and the Federal and State governments.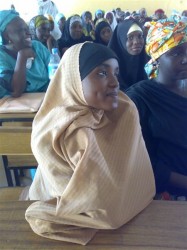 We visited the hostel for female trainee teachers at the College of Education in Azare, Bauchi State, which had been rented by the college to accommodate many of the additional 350 students recruited through this initiative. The students were selected from rural areas of Bauchi State who wished to return to live and teach at schools in which any women, let alone qualified women teachers are the exception. In urban areas there are more women teachers, but cultural, security and housing issues deter rural postings - in some district as few as 3% of the teachers are female.  Potential gains include setting a positive role model for girls, making the school and community more gender sensitive, reducing harassment and increasing girls' school completion rates.
A group of around 100 students welcomed us and quickly became animated to describe there happiness at being selected and to outline the challenges being faced; to get books and light for evening study, health care and for some - child care.  Zainab, aged 26 years, was typical of the 43 young mothers who were also now trainee teachers.  While calmly holding her two month son Abudlhai, she recalled how for the last 3 years she has 'done nothing' since finishing secondary school, except raising her older two children.
Her husband had agreed to the teacher scholarship scheme and she joined, with a younger relative to help with her baby while she studied.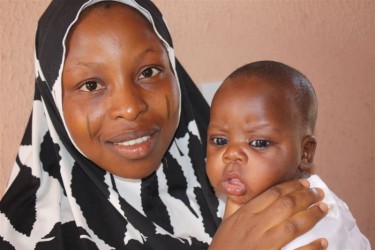 The programme provide a N50,000 ($320 / £200) annual scholarship of which she directly receives around 60% for living costs. This works out at N5,000 ($32/£20) per month during term, which Zainab had found adequate so far to cover expenses.
It seems to be a small price to pay for getting women who actually want to teach in rural Nigeria into college. Currently most colleges have very high levels of enrolment of urban student, many of whom are looking for a tertiary education but have absolutely no intention of working in the public school system.
The scheme was clearly popular in all four States it was being piloted, hopefully it will get scaled up nationally as part of a wider package of reforms to improve the education of girls in Nigeria. A new UN 'Super Agency' for women will be better positioned to replicate and scale-up such initiatives in other career paths, both in Nigeria and in other developing countries.