Who has the main say - donors or recipient countries? Isn't it obvious? Don't donors have all the resources and so control the show?
No, it isn't always like that, and in the last few years there has been a shift towards a more equal partnership, with a real desire growing to make aid have even more impact. On the 4th September last year donors and Partner Countries signed up to the Accra Agenda for Action to improve aid effectiveness, and that's had real impact here in Rwanda. This year it felt like the tables were turned on the donors.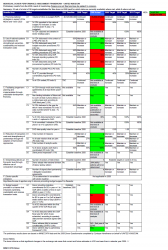 At the Development Partners meeting a few months back, all donors were held to account by the Ministry of Finance for the promises they had made, using a list of 18 commitments we had all signed up to – such as delivering the money we had pledged, recording our aid in the Government budget, and giving clear indications of our future financial plans. Every donor's score was put up on the screen for everyone to see, and there were some red faces round the room - the lowest score was 2/18. The UK was near the top, I'm pleased to say, but we still need to improve, as we only scored 12/18.
So at the end of last month, when Douglas Alexander agreed to £107 million of budget support for Rwanda, I wrote a short article in the local English language paper explaining why and how Britain gives aid, emphasising our desire for a relationship which helps create sustainable development, and making our work really effective, impacting on the lives of poor Rwandans.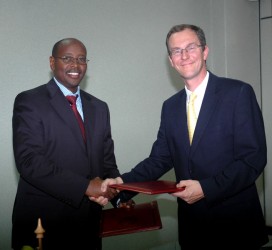 And that is important to me. I am only in Rwanda for six months and finish here soon. But I am lucky enough to have been able to get some great work going that will benefit the Rwandan people, such as our new support to roll out the land tenure programme all across the country: a programme which has got lots of international press coverage. How will it work? Following the approach of the Accra Agenda, we are combining with several other donors in a 'basket fund' where we pool our money - so only one set of reports and accounts is needed, making life easier for the Rwanda Land Tenure Centre.  We are also sticking to the Accra principles by working jointly with the World Bank and the Land Tenure Centre to monitor the programme's impact - ensuring every landowner in Rwanda can receive land title to their plot.
Have you heard of the Golden Rule?  'He who owns the Gold, makes the Rules'.  I reckon the Golden Rule is now well and truly broken in Rwanda.