The Universal Basic Education Intervention Fund (UBE-IF) established in 2005 is a key initiative to try to channel more of the Nigerian oil revenues directly to States to spend on schooling: classrooms, books and teacher training. Early implementation was plagued by fund flow hitches, corruption allegations and poor performance. A report commissioned found that by March 2008, 57% of funds (N54 billion, over US$ 350 million) was unused, while there are still millions of out of school children. See last year's April Fools' post on the Education Trust Fund for a similar story of blocked money failing to reach its target.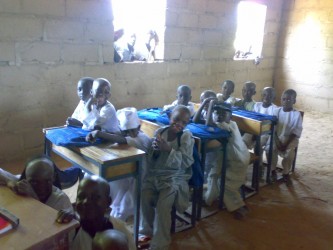 Continuing my 'it ain't so bad in Naija' theme, it's pleasing to see a corner being turned in many States and money reaching where it needs to. Dr. Modibbo, Executive Secretary of the Universal Basic Education Commission (UBEC), reported that the backlog of funds had dropped from 70 to 30 billion Naira within 12 months: the clearing of a back log of over US$ 250 million. The 'carrot and stick' approach includes Good Performance Awards, while naming and shaming States' that can't seem to spend money on schools.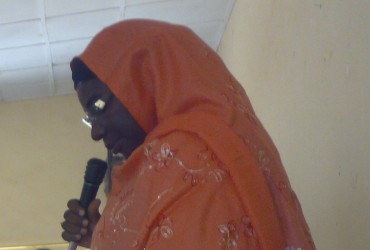 Jigawa, a poor rural Northern State has completely turned around its dismal UBE record. Governor Lamido and the resolute Commissioner of Education, Prof. (Mrs) Ruqqaya Rufai, have cleared the funding backlog. Projects are proceeding smoothly and Jigawa surged from relegation zone material to top of the league performer by the end of 2009. Contracts valued at N2.6 Billion (£10 million) were awarded for classroom construction and furniture at 401 schools: much-needed space for thousands of students. Dropping in last June the Commissioner was too busy to talk to a DFID staff member like me: she was dealing with a tsunami wave of contractors in her office!
Getting the money to flow is especially important in Jigawa, to tackle some of the worst indicators in the country. A 2006 survey found that only 18 per cent of females and 35 per cent of males in the age group 15-19 had completed primary school. Hopefully this will go somewhere to alleviate the poverty and hardship that was being described to me so starkly at the Talakawa Summit by Jigawa's ordinary citizens.