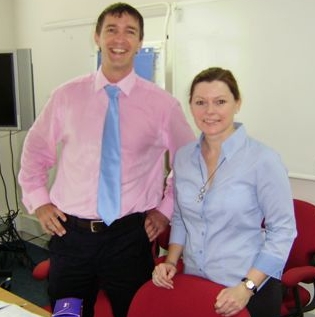 There was an absolute torrential downpour of rain last week, flooding the roads of Maputo and preventing a number of colleagues arriving at work. It was a bit of a wet welcome then for Beverley Warmington, DFID's Director of West and Southern Africa and Chris Murgatroyd, the Head of the Directors Office.
I have pictured Beverley and Keith Mackiggan before the start of the office meeting. Keith looks like he is about to enter a wet tee-shirt competition!
Beverley and Chris's visit was for discussions on DFID's programme and in particular to look at the support DFID gives directly to the budget of Mozambique. General Budget Support is considered to be an effective method of providing development aid, however it requires robust mechanisms to ensure sound public financial management and, in Mozambique's case, is linked closely to national efforts to strengthen systems of government and the democratic process.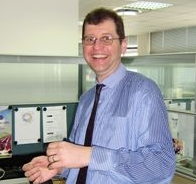 Also caught in the torrential downpour was Chris Murgatroyd, who would come a close second in the wet shirt competition! I know Chris is used to wet conditions as we used to work together in the DFID Bangladesh office and are both no strangers to torrential rain and flooding. Chris has the most fantastic voice – and next time he visits I will have to persuade him to sing for the office in order to open the meeting.