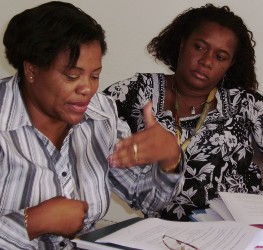 Last Wednesday was Heroes Day in Mozambique and a national holiday. The web-link gives the background to the day, which commemorates the lives of soldiers lost in Mozambique's Independence war, which ended in 1975. For me the day off was an opportunity to recover from the previous day's intense and tiring workshop on how to evaluate the performance of the health sector.
I have mentioned in previous blogs (here and here) that we are reviewing the method used to evaluate the health sector, and Tuesday's workshop which was held on the 9th floor of the Ministry of Health, brought together Ministry officials, representatives of the National AIDS Council and development partners to discuss the challenge.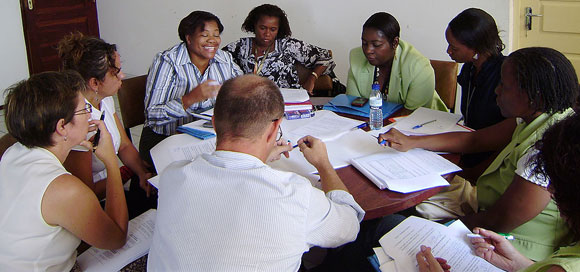 There were various working groups which discussed the process of information collection and analysis and data validation. I have attached pictures of Dr Celia and Dr Isaura who were in a group discussing the format the report should take. I have mentioned Dr Celia before, as she is leading coordinating the annual evaluation. There is also a picture of Celia and Isaura in the midst of working group with health partners Celeste Kinsey for Canada, Hilde de Graeve for the World Health Organisation, and Geert Haghebaert for the European Union on the left of the picture.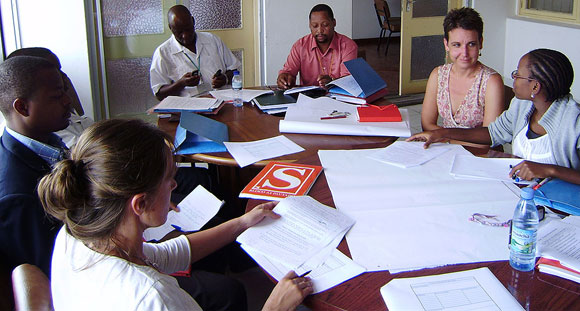 I participated in a working group which discussed data collection and verification, along (on the right of the picuture) Etelvina, who I have introduced previously, Mindy Hochgesang of PEPFAR for the United States Government and Dr Mouzinho, who is responsible for community health services at the far end of the table in a pink shirt.
The meeting was an opportunity to consider how to ensure that this evaluation helps to support and build capacity within the Ministry of Health and National AIDS Council to strengthen routine monitoring and evaluation systems.