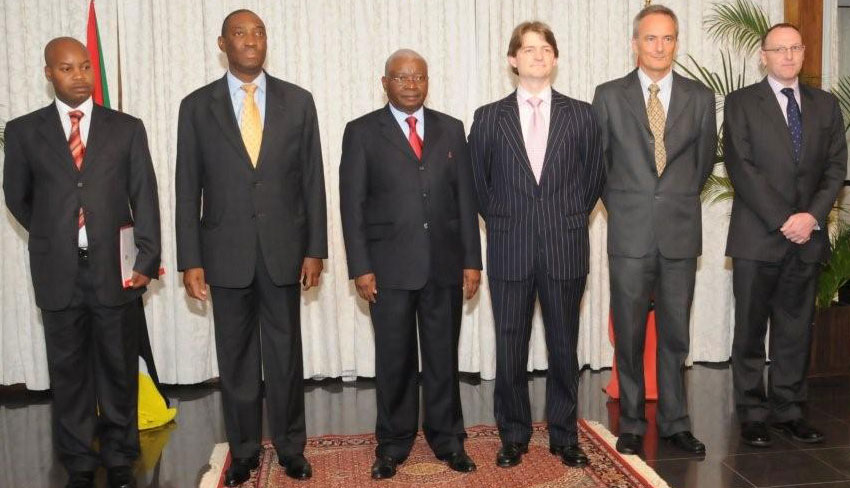 On 26 April I joined the new British High Commissioner to Mozambique as he presented his credentials to President Guebuza. It was a different  start to the day, with police whistles and sirens halting the traffic and with a short (and fast) car journey, from the High Commissioner's residence, which is in central Maputo, to the President's office.
The new British High Commissioner is Shaun Cleary, who was appointed on the 18 March (I have attached a link to the Times On Line court circular).
We stood for the Mozambican and British National Anthems, which were played by the Presidential guard, and then there was a short but formal ceremony at which the High Commissioner presented his credentials.
I have attached a picture of Shaun, myself and the Deputy High Commissioner, David Hinchon, with President Guebuza, Minister Baloi (the Minister of Foreign Affairs and Cooperation) and a senior Ministry official. (By way of introduction to Minister Baloi, I have attached here a link to a pdf of Minister Baloi's speech to the 64th session of the UN General Assembly, which provides some useful background information on Mozambique).
The Department for International Development works very closely with the Foreign and Commonwealth Office in Mozambique and I am very much looking forward to working with Shaun as the UK prepares to take on its role as the chair of group of donors which provide general budget support to the Government of Mozambique.