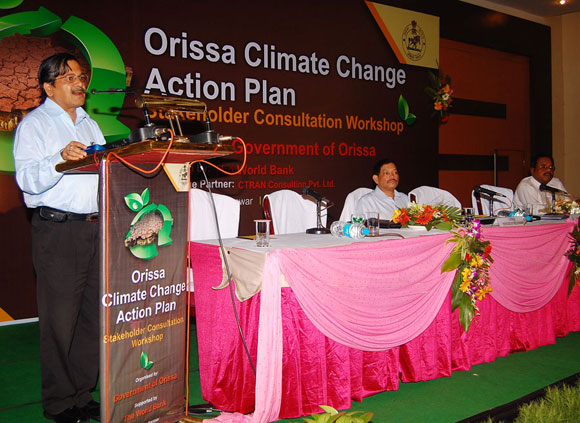 A couple of weeks ago I found myself back in Bhubaneswar, the state capital of Orissa (see the Government of Orissa website), to attend a workshop convened by the state government as part of consultations about its Climate Change Action Plan(the draft Action Plan is available for public consultation on the government website). I always enjoy returning to Orissa, one of four DFID "focus states" in India on which I worked for several years and where I have many friends. It's a hidden gem in many ways – a unique mix of outstanding temple architecture, history, natural beauty, wildlife, beaches, tribal culture, arts, and great cuisine. But is perhaps better known for its well-documented development challenges.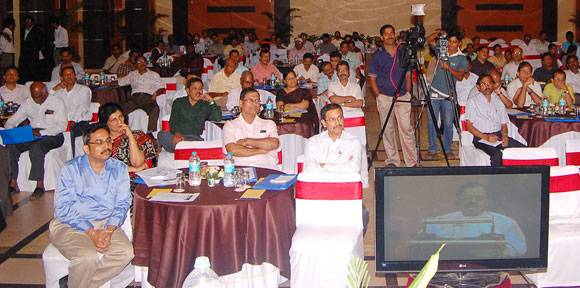 Actually the state has done pretty well in several respects over the last few years, turning around a public financial crisis and becoming a leading destination for private investment in India. Despite this the poverty rate remains the highest among all states, with 57% of the population living below the national poverty line. This single uncomfortable fact provides the crucial backdrop for the state's evolving climate change strategy.
In India's federal system, action by state governments will be needed for progress to be made at a national level – for this reason the central government recently asked all states to prepare their own plans in line with the National Action Plan on Climate Change (available at http://moef.nic.in/index.php). Orissa has been especially quick off the mark in acting on this. To my mind, no other state better demonstrates the importance of factoring climate change into development strategy.
Why? Looking at a range of criteria including floods, droughts, cyclones, heatwaves and agriculture, Orissa is among the most vulnerable states, if not the most vulnerable, to the impacts of climate change. It has been called the "disaster capital" of India. And it's the poorest – so disproportionately represented in Orissa's population – who will be least able to cope with the effects of climate change.
And looking at the sources of economic growth in the state, Orissa's investment boom rests entirely on its huge mineral resources including bauxite and iron ore. In addition to local pollution effects, these mineral-based industries are major consumers of both energy and water. The future path taken by Orissa will therefore provide a test-case in how to reconcile economic transformation and job creation with environmental sustainability and carbon efficiency.
An impressive amount of analysis and consultation across all government departments, as well as a wide range of NGOs and private sector organisations, has gone into the preparation of the draft plan. Nevertheless Mr U.N. Behera, the senior state government official who has tirelessly led and overseen the process, made the point that this should be seen as the first step rather than a fixed and final plan. I thought this was spot on – given the limited international experience in planning for climate change, he understands that Orissa will be "learning by doing".
Mr Behera and his colleagues deserve to succeed. The world should be watching to see how they fare. As a confirmed friend of Orissa, I certainly will be.