I've noticed the term "growth" is often misunderstood when it comes to development. I've even had people thinking I work on agricultural issues – helping things to grow! What I really do is make sure DFID is effective at supporting poor countries to have stronger economies.
More specifically, I lead the team responsible for economic growth policy here at DFID. Wealth creation over generations can transform a country – make a Malawi into a Germany for example. My new blog is about the challenges for growth in poor countries.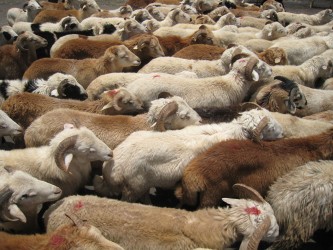 Economic growth as a means to reduce poverty often gets a bad press. Everyday we see references to how big firms and markets are making things harder for poor people both here in the UK and in poor countries. Many see profit, globalisation and big business as part of a world far removed from the humanitarian world of relief and development. Yet when economic growth goes away - as it did during the recent financial crisis - it hurts poor people the most.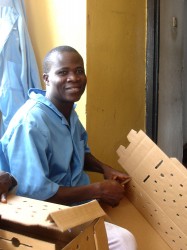 In developing countries people have lower incomes, less savings and fewer assets to depend on. Their jobs go first, the cost of basic living soars beyond what they can afford and governments are left looking for support from wealthier countries too busy facing up to the economic crisis at home to be able to extend their support.
Many people feel growth shouldn't be the objective of development assistance as it often benefits the rich, not just the poor, but here at DFID we don't think we should see economic growth as an enemy. With the MDG Summit this week, none of the Millennium Development Goals we strive to reach will be possible without sustained and sustainable economic growth. For example, it's growth that provides poor governments with increasing revenue to spend on health and education.
These things might all sound a bit theoretical, but as part of my work I have to deal with helping ministers and DFID officials manage some of the sticky issues around wealth creation. And there are plenty of sticky issues…
Should DFID always focus on sustainable, green growth as opposed to simply improving incomes – are these objectives always opposed?
How much should DFID worry about equity and equality in its work on growth? Who benefits from growth and when?
What can DFID do to support growth that is the best value for money?
A lot of my work is about working with the global experts, academics and thinkers to develop new ways to promote growth and economic development – they all seem to have blogs as well! (Chris Blattman, Dani Rodrik and those sharing views at the Growth Commission spring to mind.) I won't repeat what they say. Instead, I'll try to give some insight into the issues we all grapple with from a DFID perspective as we ask what can we do to ensure that:
a) there is growth in developing countries and
b) that the growth will help lift people out of poverty.
In the next few weeks here in the team we have a lot on – starting with a big growth event with the IGC this week and lots more  to events on value for money and economic growth to come. I hope to share the insights from these challenges with you all in the coming months.