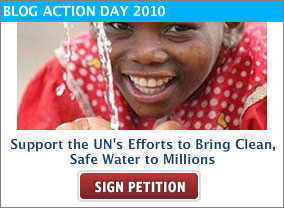 I could probably count on one hand the number of times I have seen a river in Afghanistan. The streets in Kabul are dusty and most of the year it doesn't look like the city has seen a drop of rain.
But the market is full of ripe fruit and vegetables. Pomegranates are in season at the moment – they are huge - twice the size of the ones you'd buy at home and a dark ripe red. When you pick vegetables off the supermarket shelf, if you're anything like me, you don't think too much about how they were grown.
But here farming provides an income for more Afghans than any other single industry. So making sure that land has enough water to support crops is important. This is done by building artificial canals and ditches, or in other words, irrigation.
The Afghan Government estimates that over the last three decades of conflict, Afghanistan's irrigated crop land has decreased by 70%. At present 25% of Afghanistan's farm land is irrigated and, they say, most of it not very well.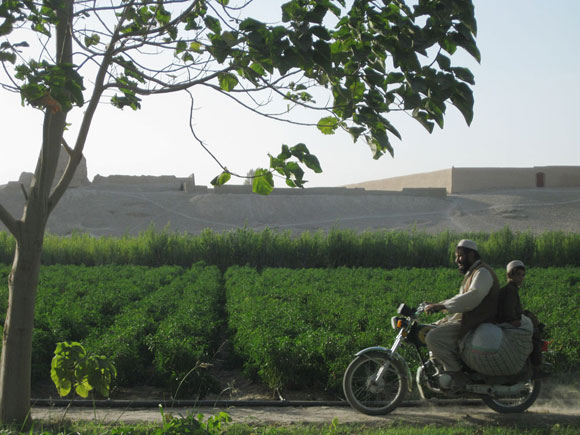 We've just paid for a study of the Helmand River for the Afghan Government which looks at who is using how much water and for what purpose. The intention is to look at how the water is used fairly and in a way that gives the most people the greatest benefit.
Recently one of my colleagues made the point that a community may see building a well as their top priority, but they may not see that this will be taking water away from an equally deserving request from a neighbouring community. The secret is not to rob Peter to pay Paul, he said.
So for that to work there needs to be a provincial strategy that considers the needs of everyone.
Sounds simple - but it's not - and the strategy is just the first step. Lots of work is being done, but to completely rebuild Afghanistan's irrigation systems will take years.
Once you've got the irrigation right, you can grow enough fruit and vegetables to feed the whole of Afghanistan and have plenty left over. Then you need to find another country to sell them too. But that's a whole different story.
Read more water stories this Blog Action Day from our friends at the Foreign Office